Nigeria's presidency has churned out images of the service today at the Aso Rock chapel to mark the Christian festivity of Good Friday.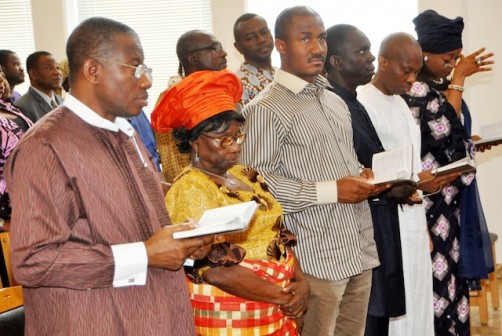 While President Jonathan's mother attended the ceremony, his wife, Patience was conspicuously missing. There was no reason given for her absence.
There were other guests though, among whom was Ndudi Elumelu, a former member of the House of Representatives, whose trial for N5.2billion theft of public money collapsed recently at an Abuja High court, no thanks to speculated connection of President Jonathan and his attorney-general, Mohammed Adoke.
And then also, there was Petroleum Minister, Mrs. Diezani Alison-Madueke.