BAYO ADETU
Anita, the heartthrob of Paul Okoye, the better half of the P-Square twin brothers, have been delivered of a baby boy.
Anita, a long time girlfriend of the music star, was delivered of the baby in an Atlanta, US hospital on Wednesday night. The baby has been christened Andre.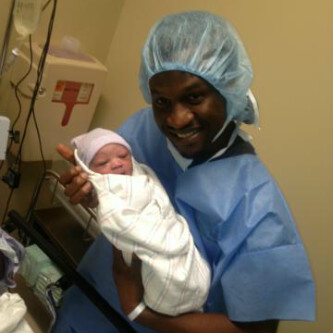 Paul, who is currently in Atlanta, told P.M.NEWS this morning that the baby and mother are in good conditions. He said they will be back in Nigeria very soon.
"This is the happiest moment of my life. Now, I know what it takes to be a father. It's a good feeling. I'm very grateful to God for this wonderful gift," an excited Paul said.
Paul's relationship with Anita started in their days as undergraduates at the University of Abuja, even before the former became a music star.
Meanwhile, Peter, the twin brother of Paul, already has two kids, Cameron and Aliona. Public Relations practitioner, Lola Omotayo is the mother of the kids.

Load more