There's no secret about the competitive enmity between fans of Real Madrid's Cristiano Ronaldo and Barcelona's Lionel Messi.
Each side champions their respective striker as the most talented forward in the world, but the "Who's best?" debate nearly took a twisted turn into ugly territory when a Greek television host asked Ronaldo's girlfriend, Irina Shayk, to cut up a Messi jersey in front of cameras.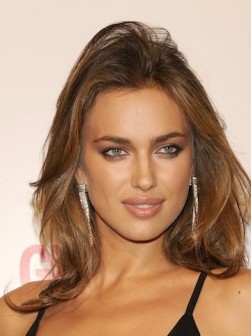 Shayk was attending an MTV party in Greece during the week when the host offered a pair of scissors to the Russian model, asking her to "hold these for a while." The weird request prompted Shayk to grab the scissors and go straight for this strange little man's hair with them, of course.
After some fumbling for materials, the man produced a No. 10 Messi jersey and professes to be a big fan of Ronaldo, asking the woman to "cut theese, cut it now!"
Savvy, as well as beautiful, Shayk declined the request, telling this strange little man to do it himself.
"No, this is your thing," Shayk said, completely marooning the man in the middle of his botched stunt. Ronaldo's girlfriend handed the man back his scissors, grabbed his microphone and commanded the man to do his own dirty work.
Let's stop for a moment here and think about how far these tables have turned.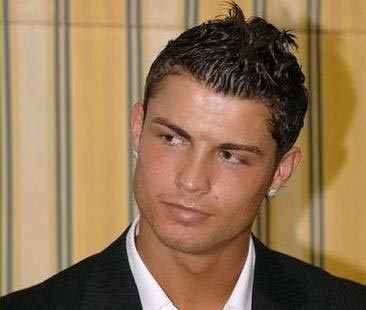 At the beginning of this interview, Ronaldo's girlfriend was on the precipice of disaster and about to be goaded into throwing jet fuel on an already-smoldering inter-club rivalry.
Ten seconds later, however, she's holding the reporter's microphone, forcing him to cut the jersey and piss off every resident in Messi's native Argentina without getting a single drip of the controversy he was looking to manufacture.
I'm not saying she's a man-eater, but this bumbling goof and his jersey stunt were barely an appetizer for her.
What a woman.
.Reported by Bleacher Report: http://bleacherreport.com/articles/1609066-ronaldos-girlfriend-irina-shayk-refuses-to-cut-up-lionel-messis-jersey

Load more