An Argentina court ordered a bishop from a town outside Buenos Aires to pay damages of $30,000 plus ten years' interest to a priest sex abuse victim, according to the ruling released Monday.
The appeals court ruling, handed down on April 9, came just days after Pope Francis, originally from Argentina, told Vatican disciplinarians to act "with determination" against the scourge of pedophile priests.
In Francis's first official pronouncement, the newly elected pontiff asked for "stepped-up measures to protect minors and help those who were subjected to such violence in the past."
The bishop, Luis Stockler, was ordered to pay $24,500 to the victim and $5,340 to his mother for "psychological" and other damages for the abuse — which was committed by a priest he supervised — in 2002.
The priest died of AIDS in 2005.
The victim, Gabriel Ferrini, was 14 when he was raped by Father Ruben Pardo, after his mother, who had been raising her son alone, asked the priest to act as a male role model and help guide him through the challenges of adolescence.
Pardo confessed the act to Stockler after the mother, Beatriz Varela, filed a complaint.
Stockler then issued a "canonical warning" and transferred the priest, where he fell under the purview of Cardinal Jorge Bergoglio, then the archbishop of Buenos Aires, who last month became Pope Francis.
"It was like a slap in the face. Bishop Stockler wanted to cover it up, so he asked my mom to be considerate of those who had chosen celibacy because they could have a moment of weakness," Ferrini, now 25, said.
He called the latest ruling "historic."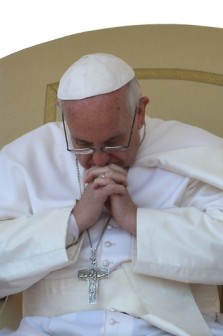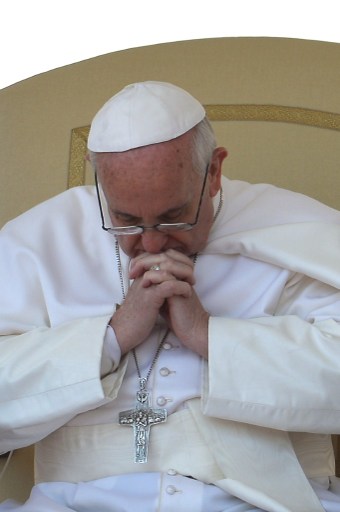 "It gives me much comfort and peace, and I am glad it could help other victims know that the Church is not going to be able to act with the same impunity," he told a local newspaper, Pagina/12.
The scourge of abusive priests burst into the spotlight more than a decade ago with a cascade of scandals rocking the Catholic Church worldwide, from Ireland to the United States and Australia.
In Argentina, four Catholic priests have been convicted since 2002 for sexual abuse of minors, with sentences of eight to 24 years in prison, while two bishops have resigned for involvement in sex scandals.
The Vatican says it continues to receive around 600 claims against abusive priests every year, many of them dating back to the 1960s, 1970s and 1980s.
Load more