CLEVELAND, Ohio, (AFP) – US police searched an ordinary home in a working class neighborhood of Cleveland on Tuesday after three women who had been missing for around a decade were rescued from an alleged kidnapping.
Three brothers have been arrested in the midwestern city after one of the women managed to alert a neighbor who broke down the door to lead her and her six-year-old daughter to freedom.
Police responding to a desperate 911 emergency call found two more women in the unremarkable two-storey home with an American flag on the porch. All had been reported missing in separate incidents around 10 years ago.
Journalists and local residents descended on Seymour Avenue, where officers had sealed off the property with barriers and crime scene tape, astonished that anyone could have kept such a crime quiet for so long.
The women — Amanda Berry, Gina DeJesus and Michele Knight — were freed on Monday night and examined at a local hospital before being released to their families. The FBI was due to interview them.
Police confirmed that Berry, now 27, has a six-year-old daughter, apparently born while she was in captivity.
The three Ohio women were abducted separately in 2002, 2003 and 2004 but were found together in the home of 52-year-old Ariel Castro, not far from where each disappeared.
Castro and his brothers — Pedro, 54, and Onil, 50 — have been detained. Police mugshots revealed them to be thick-set men with gray beards.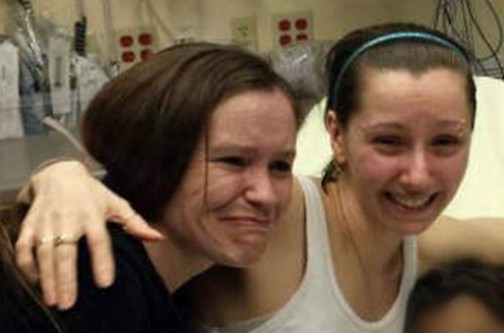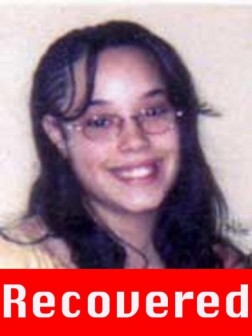 "For Amanda's family, for Gina's family, for Michele's family, prayers have finally been answered," FBI special agent Steve Anthony told reporters.
"The nightmare is over. These three young ladies have provided us with the ultimate definition of survival and perseverance. The healing can now begin."
Cleveland Director of Public Safety Martin Flask said police had not been alerted to anything untoward happening at the house on Seymour Avenue.
Deputy police chief Ed Tomba said it would not be clear exactly what had happened in the house over the past decade until officers had completed the delicate task of interviewing the women.
"Obviously, there was a long period of time where nobody saw them. So we have to wait until we interview them and hopefully they are going to tell us exactly what went on in there," he said.
"They were the only ones there along with the suspects," he added.
Tomba said he has seen the women and they seemed to be in fairly good health, although he said "they needed a good meal."
The nightmare ended when Berry — kidnapped 10 years ago just before her 17th birthday — reached through a crack in the front door and called for help.
"I heard screaming … and I see this girl going nuts trying to get outside of the house," neighbor Charles Ramsey told a local ABC news affiliate. "I go on the porch, and she said, 'Help me get out. I've been here a long time'."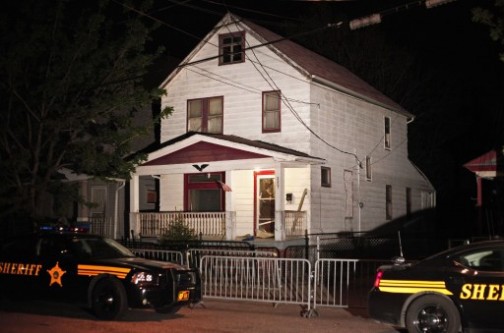 Ramsey said he could not pull the door open, so he kicked out a lower section and she crawled through carrying a little girl.
Berry went to a neighboring home and called police, begging them to come as soon as they could — "before he gets back" — according to a recording of her 911 call to emergency services.
When police arrived, she said two other women were being held captive.
Berry was last seen on April 21, 2003, when she left work at a fast food restaurant just a few blocks from her home.
DeJesus was 14 when she vanished while walking home from school on April 2, 2004. Knight, who was 20 at the time of her disappearance, was last seen at a cousin's house on August 23, 2002, according to the Cleveland Plain Dealer.
Details about Ariel Castro started to emerge.
Jannette Gomez, 50, who often visited family and friends on the street, said Castro would park his motorcycle and red pickup behind the house, lock the gate and enter the house through a back door, local newspaper the Plain Dealer said.
At least one window at the house was boarded up, AFP saw at the scene, but nothing seemed particularly out of the ordinary.
Residents at the scene told AFP that they were shocked, and had no idea that the neighbor who would sometimes share food grilled in his yard could have had such a grim secret locked away.
Joe Torres, a stocky and heavily tattooed 32-year-old who works as a cook, stood by his parents' home on the street, the front lawn full of the toys used by his nieces and nephews.
"It's like having a snake in the street," he told AFP. "It's just like a regular house. No one heard anything, anything. I don't know where he had those girls. Maybe he kept them quiet?"
He expressed concern for his nieces and nephews. "If something had happened to them, it's the last place we would have looked," he said.
And Rachel Williamson, 30, a mother of three children aged between seven and 10, expressed horror and a measure of relief.
"It's great that they're home with their families," she told AFP. "I've passed by a lot of times. It's sad to know they were in there all the time."

Load more