Following the violence in Nasarawa and a Tuesday attack in northern Borno state by the Islamist insurgent group Boko Haram that killed 55 people, President Goodluck Jonathan cut short an African tour "to personally oversee efforts… to contain the fresh challenges to national security," a statement said.
He called off a trip to Namibia, where he planned to travel after his state visit to South Africa.
His return home coincided with disclosure that more policemen died in the ambush by a little known militia in Nasarawa state.
Gunmen from the shadowy cult killed 30 policemen and then set fire to their bodies, police and officials said Thursday.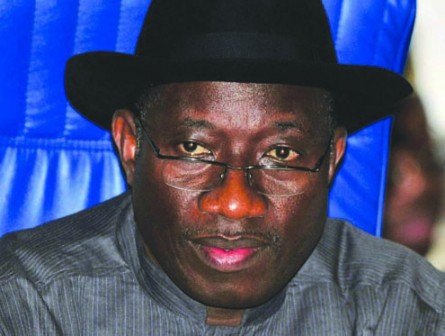 The Ombatse pagan movement, which says it is committed to purging social vices, has existed in Nasarawa state for years but has grown increasingly aggressive in recent months, including a campaign of forced conversions targeting both Christians and Muslims, officials said.
"A detachment of 60 police… came under attack from members of Ombatse cult in an ambush," Nasarawa state police chief Abayomi Akeremale said of the attack on Tuesday in the village of Elakyo, some 10 kilometres (six miles) outside the state capital Lafia.
"The Ombatse gunmen opened fire on our men," and set fire to those they killed, he told AFP, giving an initial toll of 23 dead and 17 missing.
But the police chief's spokesman, Michael Ada, later said that seven of the missing had been found dead.
"I can confirm we have lost 30 men," he told AFP.
Nasarawa roughly falls on the dividing line between Nigeria's mostly Christian south and predominately Muslim north.
One of the state's major ethnic groups, the Eggon, is divided between the two faiths, but also has a history of links to pagan movements.
Ombatse, which means "time has come" in Eggon, has a significant presence, although its strength has typically been hard to estimate.
The group has identified alcohol consumption and adultery as some of the sins it seeks to eliminate.
Nasarawa's Commissioner for Information, Hamza Elayo, said that the authorities had no issue with Ombatse until the movement's aggressive turn.
"Everybody has right to freedom of religion, but when people go about forcing their creed on others in a violent way it becomes unacceptable," he said.
Elayo and the police chief said the number of reported forced conversions has surged in recent weeks, prompting the security forces to move against a self-proclaimed priest and others.
"We decided to send our men to the area to arrest members of Ombatse including their priest," Akeremale said.
"(They) have been going to churches and mosques initiating people into their cult by forcefully administering an allegiance oath to unwilling people."
Elayo said there were indications that the movement's change in conduct had political motivations.
The Eggon, according to Elayo, have been pushing for a member of their ethnic group to succeed the current state governor, Tanko Al-Makura, and certain Eggon leaders have reached out to the Ombatse to fight for their cause.
"It is obvious they are being sponsored by some ambitious politicians…The security agencies have been closing in on such politicians but I don't want to mention names," he said.
Access to massive resources are at stake in Nigerian state elections and several have turned violent.
Political and ethnic groups have also mobilised private militias to advance their agendas.
The male members of Ombatse are said to dress only in black, while women are reportedly barred from many of the major ceremonies.
Until recently, incidents of violence were limited.
Last November, Ombatse gunmen were reported to have shot dead three security personnel in a shootout with troops who stormed a shrine during an initiation ceremony.
Days later purported Ombatse gunmen killed 10 members of a rival group.
Nigeria, Africa's most populous country, includes some 250 ethnic groups.
While Christianity and Islam are dominant, various other religious and spiritual movements are present across the country.
Meanwhile, the Police High Command has reacted to the various killings of policemen in recent weeks, all over Nigeria.
In a statement issued by spokesman, Frank Mba, the police said;
"The Police High Command received early this morning news of the unprovoked and brutal killing of scores of Policemen who were on legitimate assignment in Nasarawa State.
"This disturbing, condemnable and highly distressing incident, coming closely after similar ones in Bayelsa and Borno States, have thrown up new and emerging threat in the delicate task of policing our country.
We consider the attack not just an attack on the Nigeria Police and its officers and men but an attack on the collective will of Nigerians to protect and preserve our dear fatherland; this we have vowed to put an end to.
"Consequently, the IGP has directed all its field commanders and Special Units including Assistant Inspectors-General of Police and Commissioners of Police to harness all resources available within their domain in ensuring that this reign of terror and lawlessness is brought to an end.
"The Nigeria Police Force working in conjunction with all positive minded Nigerians, will do everything within its powers to fish out and bring to book all those involved in this and other similar killings of law enforcement agents.
"We must put an end to this endless circle of impunity. Enough is enough."

Load more