Nigeria's Supreme Court on Friday in Abuja ordered that the ring leader of a notorious armed robbery gang, Mr. Salisu Isiaka, who has been terrorizing the people of Kwara state and giving them sleepless nights, is to die by hanging for stealing handset.
In a unanimous decision, the apex Court restored the decision of the High Court which had earlier sentenced Isiaka to death
by hanging.
The convicted armed robber had pleaded not guilty at the trial court and had contested the death by hanging judgment passed on him.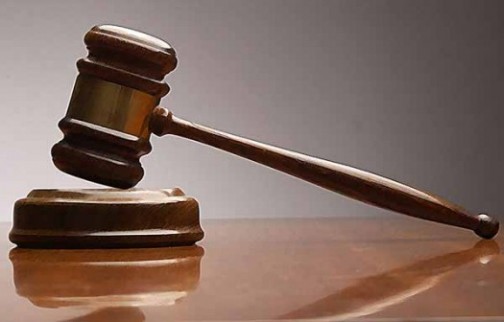 Dissatisfied with the death sentence thrown at him by the High Court, Isiaka appealed the sentence at the Court of Appeal. He recorded a temporary reprieve at the appellate court as the death by hanging sentence was set aside and his release from prison custody was also ordered by the court.
His joy was however short-lived as he soon ran into yet another trouble.
Trouble started for Isiaka on the 27th of August, 2009, in the evening hours when one Mulikat Abdulkareem was allegedly attacked by Isiaka who was armed with a cudgel with which he hit his victim on her head several times until she was dispossessed of her handset.
Luck however ran out on him when the police who were on patrol in the area got a distress call and raced to the scene.
He was shot on the leg by the police but he managed to escape to a nearby house from where he was arrested by the police.
After his arrest a search was conducted on his person and the same Nokia handset just stolen from the victim as well as the cudgel were recovered by the police.
This prompted the challenge of the Court of Appeal's decision at the apex court which restored the high court death by hanging sentence on the handset thief.

Load more