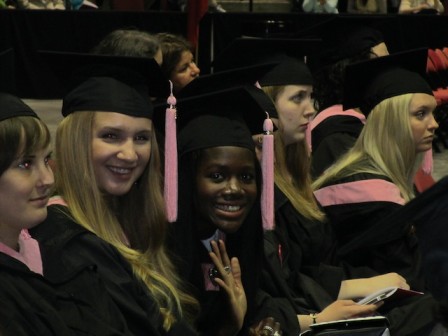 On Saturday 11 May 2013,Habibat Tinubu, youngest daughter of Asiwaju Bola Ahmed Tinubu, graduated from the Berklee College of Music in Boston, Massachusetts, United States.
The ceremony was attended by her father and the mother, Senator Remi Tinubu and elder sister, Zainab.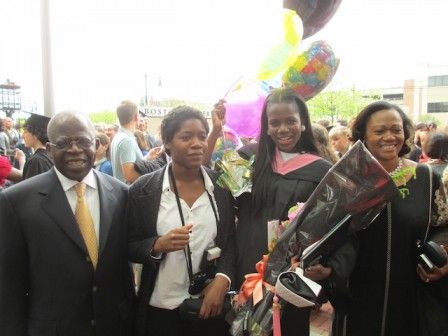 According to Wikipedia, the college is the largest independent college of contemporary music in the world.
"Known primarily as the world's foremost institute for the study of jazz and modern American music, it also offers college-level courses in a wide range of contemporary and historic styles, including rock, flamenco, hip hop, reggae, salsa, and bluegrass.
To date 99 Berklee alumni have received 229 Grammy Awards, says Wikipedia.
The school was founded in 1945 by pianist-composer-arranger and MIT graduate, Lawrence Berk. It was then known as Schillinger House,

Load more