The Nigerian authorities must protect the rights of civilians and avoid any "heavy-handed" response as they move against Islamist rebels to enforce a state of emergency, a top US official said Wednesday.
"We call on Nigerian officials to ensure that Nigeria's security forces protect civilians in any security response in a way that respects human rights and the rule of law," State Department spokesman Patrick Ventrell said.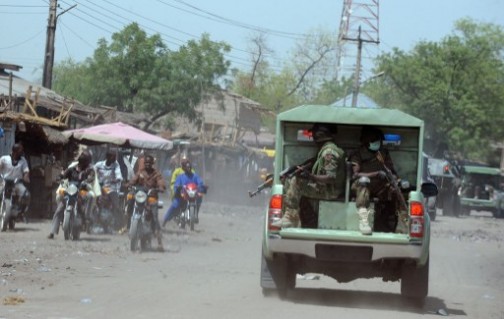 He also urged Nigerian authorities to investigate clashes between soldiers and Islamist gunmen last month in the town of Baga on Lake Chad in which about 200 people were killed to ensure "those responsible are held accountable."
Nigerian President Goodluck Jonathan issued the emergency decree late Tuesday, acknowledging for the first time that Boko Haram militants had "taken over" parts of northern Borno state, the insurgents' stronghold.
The military then announced Wednesday that a "massive" troop deployment was under way.
Washington was watching how the Nigerian authorities handled the state of emergency, Ventrell said.
"We have made clear to the Nigerian government that its heavy-handed response to insecurity in northern Nigeria and the failure to address human rights violations will potentially affect our ability to provide security assistance going forward," he added.
Jonathan said the Boko Haram violence, which has left thousands dead since 2009, can no longer be treated as "militancy or criminality." The latest violence, including the brazen attacks in the northeast, amounted to "a declaration of war," he said.

Load more