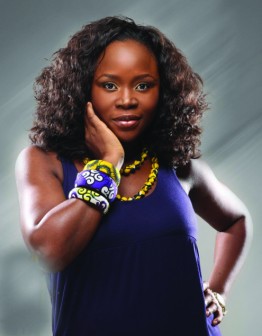 Less than a week after Omawumi Megbele signed a mega deal with telecoms giant, Globacom, as one of their new brand ambassadors, the Afro-pop singer has clinched another deal with Konga, one of Nigeria's leading online megastores.
Announcing the new deal early this week, Onyeka Akumah, Vice President, Marketing, Konga.com said: "We are happy to welcome our new brand ambassador Omawumi Megbele to the konga.com family.  She represents honesty, trust, dedication, excellence, fan loyalty, and African pride, which are everything konga.com represent.  Together, we want to let Nigerians know that the team at Konga.com is a Nigerian-owned and operated company, showcasing the best of Nigerian professionalism, customer satisfaction and innovative online shopping experiences for everyone across the country."
P.M.NEWS Showbiz Trends learnt that the award-winning singer was chosen as the face of konga.com after she was mentioned as the favourite to represent the online shopping brand as the lyrics from her popular song "Bottom Belle" featuring Flavour Nabania: were interpreted by many to show her support for the online mega store. "Adebisi Konga, Omawumi's Baby"
In her reaction to the new deal, Omawumi said: "I am so excited about what konga.com is doing with online shopping in Nigeria. They provide a lot of value and convenience to Nigerians and I encourage my fans and every Nigerian to embrace the benefits of online shopping on konga.com".
The two parties failed to reveal the terms and figures behind the deal, but a source close to the singer told P.M.NEWSShowbiz Trends that Omawumi was well paid with a sum running into seven digits.

Load more