Benita Returns
Benita Okojie, the songstress who ruled the airwaves in 1998 with her chart-bursting motivational songs Osamudiamen, Child of God and others at the age of 10 is staging a return to the music scene with a performance at this year's Nnenna and Friends Children's Day Show.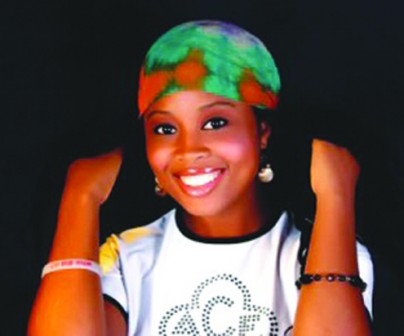 Also billed to perform at the event are the comedy troupe, Papa Ajasco & Company, comedian Akpororo, singer Linda and N-Stars among others.
Nnenna & Friends Children's Day Show 2013, being the latest in a series of live shows by the Nnenna & Friends Brand, has secured the support of top corporate bodies in Nigeria.
The show will take place at the National Theatre on 27, May. It will be recorded and broadcast on wapTV across Nigeria and other African countries.
–Bayo Adetu
Oba Ara Unveils 'Beautiful Testimony'
Gospel musician, Evangelist Rotimi Onimole popularly called Oba Ara has released his second album.
Beautiful Testimony, a follow up to his debut, Oba Ara, was unveiled during the commissioning of his ultra modern musical equipment.
Present at the event held at Radio Lagos Multipurpose Hall, Ikeja include Mega 99, Segun Nabi, Champion Kunle Opio, Lanre Omiyinka (Baba Ijesha) Ayangbajumo, Bukola Akinade Senwele Jesu with Ifankalleluyah as the MC.
The album, produced by Oluwatobiloba Omologe will be marketed by Balm of Gilead Music. It has tracks like Oluwa Ti Sogo, Olorun Ipe Babalola and Orekelewa.
–Kayode Aponmade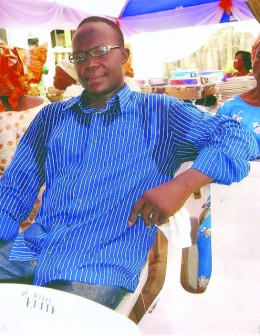 Mighty Ade To Rock Country Club
Juju music act, Mighty Ade, has been billed to thrill members of Lagos Country Club tonight.
Tagged An Evening of Cocktail with Entertainment Officer, the show, expected to be graced by the current President, Barrister Wale Osomo and the Chairman of the club's lawn tennis section, Barrister Ayo Olanrewaju, among other members, is put together in honour of the Entertainment Officer, Chief (Mrs.) Bola Oshinowo.
The self-styled Mr. Chapman and Castro Juju music creator, who has almost concluded arrangement on a proposed musical tour of some European countries, promised to make the show a memorable one.
–Bayo Adetu
Sido's Bar Thrills Guests
Sido's Club & Bar, a fun haven in Abule-Egba, Lagos, has continued to be the toast of fun seekers in the area and even beyond.
Iba Sabbath, the acting Public Relations Officer of the rendezvous point attributed the success to the "experience and commitment of our managers to the satisfaction of clients. We have many entertainment packages that keep people asking for more."
He added that side attractions like Ladies Night, Big Boys Corner Show and Old-School Party are some of the regular events the club organises weekly.
—Bayo Adetu
Yotomi Tv Is Back
Yotomi TV, the first24-hour all Yoruba channel cable television station owned by the late theatre icon, Alade Aromire, has returned on Daarsat.
Yotomi TV will now be run under the supervision of Bolaji Aromire, the heir of the late Alade, while respected broadcaster, Dare Best-Alabi and Femisola Atilola will be the General Manager and Head of Operations respectively.
According to Dare Best, "Yotomi TV is back and better. With the standard we are here to set, I'm optimistic that the sky will be the starting point."
–Bayo Adetu

Load more