Yoruba actress, Bimbo Thomas, tells BAYO ADETU about her journey to the movie industry, her relationship and why many marriages in the industry fail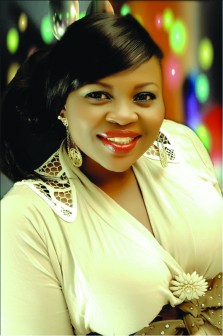 What actually attracted you to acting?
I have always loved entertainment even before I went to school, but I never knew acting is the part of entertainment I was going to find myself in. I put in for Mass Communication but unfortunately, my cut-off mark was not enough so I had to do a change of course which had to be Yoruba, History or Creative Arts. The latter sounded like something I could do and when I went through what it entails it was theatre, music and visuals. In my first year, it was a big task because we had to dance round the school, go to the theatre and all that, but I started developing an interest before I rounded off my year one because I saw a lot of actors who were undergraduates like Femi Brainard, Sikiratu Sindodo was in my class. That encouraged me and Sindodo really helped me because most of the time we had class project that we were going to have like a four man cast, she used to cast me and because I knew I was doing it for marks I used to put in my best. I remember one of such class projects we did was for Hamed Yerima and while I was performing on stage, I saw in the audience my lecturer, Dr Hamed Yerima, applauding my performance and I was surprised he did because he's a critic. Later, Sindodo started taking me around but because I did not want to be a freelance and did not want to be going around, I met with Abbey Lanre of Odunfa Caucus. I had to join Odunfa Caucus and trained there. That was how I started my career.
The exposure of cleavages and other sensitive parts of the body is very rampant in Nigerian movies now. Should we expect that in the movie you're producing now?
It is different strokes for different folks. I am a theatre practitioner to the core; I read theatre, I know almost everything about it. I'm not going to do just anything, and that is why I took my time. If I'm doing something now, it has to be something reasonable and meaningful. The (theme of the) movie is going to be a tragedy and its going to be society-related.
Did your parents have any reservation on your choice of career?
I'm very close to my mom. When I told her that I wanted to act, what she said was that 'you that you are shy, do you think you can make a career out of it' and I said yes. She has been supporting me ever since. When I was still undergoing training, I would be called for waka pass roles; I would take her wrapper and buba. She will even be asking when the movies will be released.
Is it true that English movie actors discriminate against their Yoruba counterparts?
I think it's an individual thing. In my own case, if I want to act in English movies, I will walk up to a director or if there is an audition, I will go for it. I don't think there is any segregation or discrimination. Low self esteem is the problem with some of our Yoruba actors. Some of us feel they (the English actors) are too big. I don't see it like that. I talk to whoever I want whenever I feel.
Are you intentionally restricting yourself to the Yoruba movies?
I have done several soap operas and TV series. I must also say here that I intend to shoot more this year.
What is that thing that gets you attracted to your fans?
My fans will be in the best position to answer this but from observation, I think they are cool with how I deliver or interpret my roles.
When will your marriage bell ring?
It is only God that can answer that question o. It will happen. I will get married, very soon.
Don't your parents bother you?
No. Like every other parents, my mom would say Bimbo, Ojo n lo o (time is going), but I let them know it will happen. They don't bother me because they know I'm focused and busy, if I'm a layabout or something, then they might be worried but they know I'm focused.
Why do you think many Nollywood marriages don't last?
Marriages break up everywhere but in the case of the industry, even overseas, I think the man needs to love his wife real good to be able to cope because of the time we spend on location. We are so dedicated to our job.  Some men are also the cause because they might demand you quit the job because you are spending too much time on location, you are keeping some particular kind of friends. They also believe what some magazines and newspapers have written about you. Meanwhile, these are things he's been living with before they got married and now he starts making all kind of demands because he knows he has gotten you. I think with a better understanding of your spouse and less interference from a third party, marriages will work.
Is that why some of your colleagues prefer to date men who are based abroad?
It is an individual thing. It's about what you like. For me, I do my thing, whether you are abroad or Nigeria, I go along with whoever I conclude to go out with. When I conclude you are okay for me then I don't have a problem with where you reside. My boyfriend is based abroad, yes, but he just relocated and we are together. I would say it's an individual thing because we have all got freedom to do whatever we like.
What is the most embarrassing thing a fan has done to you?
That was a danfo (kombi bus) driver and his conductor. It happened on Ikorodu road. I was on the road and this driver just crossed me and started shouting 'that's her, she's the one… Omo Ghetto' and before I knew it, all the passengers had come down from the bus and they were telling me to do different things. I was so embarrassed.

Load more