Presidents of the Table Tennis Federation of Nigeria, NTTF, Barrister Enitan Oshodi has assured Nigerians that his board would transform the federations for the better.
Oshodi, who is the Commissioner for Sports in Lagos State, said the transformation would fetch Nigerian table tennis tangible results.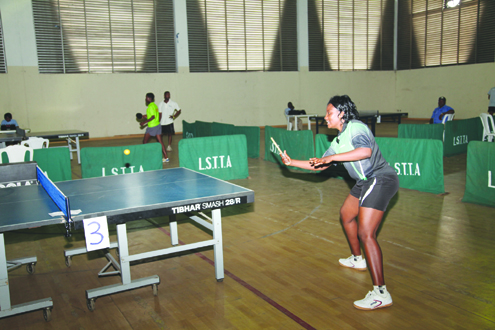 Speaking after he was sworn in as the president of the federation in Abuja on Friday, Oshodi told the News Agency of Nigeria, NAN, that many talented young players were in the country, assuring that his election would bring back the glorious days of table-tennis in Nigeria.
"Our plan for the next four years is to get table tennis back to the top, where it used to be. The federation has worked hard over the last four years, so we need to take it a step higher now.
"This means that we have to work very hard across the zones, getting players at much younger ages, though the National team is still quite young.
"There are some ageing players such as Segun Toriola and Funke Akindele, who have participated in six and five Olympics, respectively.
"So, we have to start working on people who would replace them in future; if we can harness them quickly, we will achieve the desired results in the game.
"I think it is a job that we can do and we expect that in the next one year, we will be working very hard to achieve this goal," Oshodi said.
He, however, explained that the older players would still play an integral role in his administration.
"These players will be part of that process. The experiences they have gathered over the last 20 years have been amazing and they have to pass that experience on to the younger ones.
"That was how they developed. We need them also to start coming back home to help our coaches to enhance their productivity.''

Load more