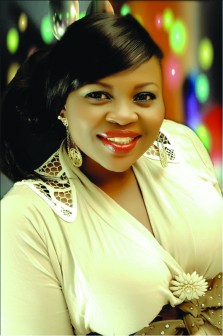 Yoruba actress, Bimbo Thomas, has debunked speculations that her relationship with friend and colleague, Funke Akindele, has gone sour. She said her friendship with Akindele began before they both starred in Omo Ghetto. She said that they not only enjoy a healthy relationship on the screen but off it too.
She explained that people are quick to conclude on matters they have little or no knowledge about. "Funke has always been my friend, even before Omo Ghetto. People are entitled to their own opinion and that is why they say a lot of nonsense. If you are not close to us you can't really say what is going on between us, you just can't judge a book by its cover. I do whatever I like to do, I take whatever decision I like to take," she said.
She added that as friends they can only make suggestions to themselves rather than assert their opinion. "As adults nobody is  boss to anybody. We can only advise and suggest to each other but cannot impose our way on others."
Away from talks about her friendship with Funke, Bimbo described herself as a flexible actress, contrary to claims that she was only good at interpreting roles of a social miscreant. "I have said it that for an artiste to interpret a particular role very well does not mean she cannot handle other roles in the same manner. I'm supposed to be versatile as an actress," she said.
According to her the success of Omo Ghetto was a stepping stone to greater things. "We thank God that Omo Ghetto was a success but I just did what I was asked to do; it was like an everyday thing. I did not know it was going to be what it was. I have acted as a wife, doctor, girl etc in other movies not just the violent role," she explained.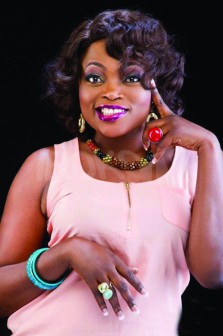 She, however, admitted that she still found it difficult to detach herself from her role in Omo Ghetto. "I hope to be better because we learn everyday but to the best of my knowledge, I feel I have acted better roles but people happen to love my person in Omo Ghetto and I think its still hard for people to detach Bimbo from her role in that movie but I hope that with time and better roles they will understand better," she stated.
For Bimbo, Nollywod still needs professionalism to thrive and she opines that the leadership must take the driver's seat. "The leadership needs to work on eradicating amateurs because it is hurting the image of professional practitioners. People with money just get two or three actors, hire a camera and shoot a movie within a week or two and then they sell it at Idumota," she lamented.
She said this is killing the image of the industry and scaring genuine people from investing. "It's annoying and it is also killing the job because these are people who never had any form of training. It's obvious that they will end up producing junk and it is not good for the industry. I think the earlier we eradicate such, the better."

Load more