Chief Coach of Nigeria's Super Eagles, Stephen Keshi, has declared that the team would not miss the services of Chelsea of England player, Victor Moses and Kasimpasa of Turkey star, Kalu Uche in the high-profile friendly match against Mexico, the World Cup qualifying matches against Kenya and Namibia as well as the FIFA Confederations Cup tournament.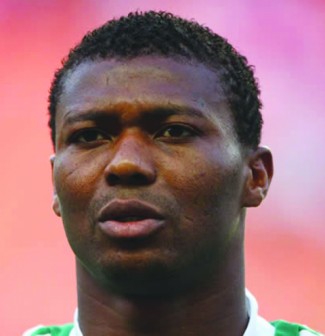 Uche claimed to have been playing with injury for sometime now in the Turkish League, and on the advice of his doctor, will be using the opportunity of the off-season to undergo treatment, while Moses is said to be dropping out in order to treat a recurring injury and won't be fit in time for the World Cup qualifiers and the 'Festival of Champions'.
Keshi, who was not happy with the fact that the players did not inform him earlier of this development, said that he is unperturbed with the latest development, stating "we have the players to deliver the World Cup ticket, and to make Nigerians proud in Brazil."
Corroborating Keshi's stand on the issue is former member of the Nigeria Football Association, NFA, Barrister Godwin Dudu-Orumen who said that Uche has been wasteful for his club and sees no reason the player was invited in the first instance.
Dudu-Orumen noted that he does not know the formation that Keshi hopes to adopt in the coming fixtures, but he feels that the coach is in a better position to decide the replacements for Moses and Uche.
"I think both players would not be missed by the team because they are not indispensable. There are other credible players that can perform better in the team," he said.
Meanwhile, Keshi has commended the Nigeria Football Federation, NFF for the choice of the Adidas Sport Complex in Nuremberg, Germany as camp site for the team.
The Eagles before now have been regular visitors to Faro, Portugal to prepare for major assignments but the NFF opted otherwise for Germany this term and the Big Boss reckons it is not a bad choice either.
In the words of Keshi "The Novina Hotel (where the team is staying) is serene and ideal for total concentration, the training facilities are magnificent, equal to the best you can find anywhere in the world".
Keshi is upbeat that the team would grab the Brazil 2014 World Cup ticket. "By the grace of God, we will do our very best to secure the World Cup ticket and also fly Africa's flag brilliantly at the FIFA Confederations Cup. We want Nigerians to continue to pray for the team," he said.
—Adebobola Alawode

Load more