The University of Nigeria, Nsuka, UNN, southeast Nigeria, Tuesday honoured the late literary icon, Professor Chinua Achebe when it held a Special Senate session and academic procession.
Thrice the Registrar called, but grave silence followed the mention of the name of Emeritus Prof Achebe on the roll of members during the Special Senate Session and Academic Procession.
The solemn event took place in the main hall of the university's Enugu campus.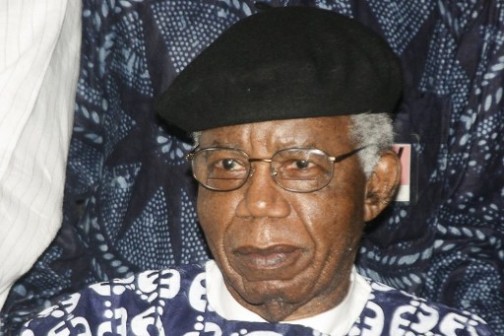 Vice Chancellor Prof Bartho Okolo observed after Registrar Chief Anthony Okonta had called up the roll, "Dear colleagues, ladies and gentlemen, it is quite unlike Emeritus Professor Chinua Achebe, our revered man of letters, the literary giant, the Eagle on Iroko, to stay silent at the mention of his name."
Okolo continued: "For the avoidance of doubt, may I call his name just one more time: Emeritus Professor Chinua Achebe!" There was no response as the hall fell deeply silent at the further calling of Achebe's name.
"Truly, this is a solemn confirmation that the earthly sojourn of our revered colleague, Emeritus Professor Chinualumogu Albert Achebe, our compatriot who rose to become a citizen of the world has come to an end. It is therefore with profound grief and regret that I preside over this special Senate in his honour," the Vice Chancellor added.
Prof Christie Achebe, the late author's widow, his son Dr. Chidi Achebe and other members of the family sat in the front row facing the high table and the casket at the solemn event.
At the other end of the high table annexed to the table for the University administration sat Prof T. Uzodinma Nwala, Achebe's erstwhile colleague at UNN and member of the Organising Committee for the funeral as well as Prof Oye Ibidapo Obe, vice chancellor of the Federal University, Ndifu Alike, Ebonyi State.
Academics from neighbouring higher institutions also featured at the event.
The Special UNN Senate Session and academic procession was one in a series of programmes for the funeral obsequies for the late author of Things Fall Apart.
Members of university administration, faculty, staff and students of the University where Achebe taught for six years and lent his name to its lustre attended the event.
He will be buried at Ogidi, his birthplace in Anambra state, on Thursday.

Load more