Rev. Jolly Nyame, former governor of the Nigerian north eastern state of Taraba has added a new twist to his ongoing trial at the High Court of the Federal Capital Territory Abuja, as he told the court, presided over by Justice Adebukola Banjoko that the statements he made in June 2007 to the operatives of the Economic and Financial Crimes Commission, EFCC, were made under duress.
The former governor who was first arraigned in 2007 by the EFCC is facing a 41 count charge for criminal breach of trust and mismanagement of N1.36 billion.
At the resumed hearing today, Nyame through his lawyer H.T Fajimite opposed the tendering of the statements he made during interrogation in 2007 on the grounds that they were made under duress, threat and promise of an advantage hence should not be admitted.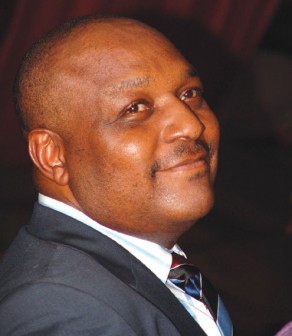 His opposition to the tendering of the document came during the cross examination of Galadima Ibrahim, a member of the investigating team.
In his reaction, counsel to the EFCC, Rotimi Jacob noted that the statements were made voluntarily and without any form of duress. He stated that opposing the admissibility of the document was simply a time wasting ploy by the defence.
Justice Banjoko said it was necessary to determine the voluntariness or otherwise of the statements.
Another witness Mr. Ilyasu Kwarbai who was the head of the team that investigated the case, told the court that the accused person was neither threatened nor harassed and that he was released around 4:00 pm after his interrogation.
He denied that there were contradictions in any of the testimonies of the witnesses and the case diary. The defence had prayed the court to compel prosecution team to produce the case diary to prove otherwise.
Justice Banjoko ordered the defence team to come formally by filing the necessary applications and furnish same to the prosecution while fixing 12 June 2013 for adoption of all written addresses.
Nyame's case like many others have suffered setbacks through frivolous applications and injunctions aimed at delaying trial.
Nyame's application was dismissed at the Supreme Court in 2010 where he was ordered to return to the FCT High Court to face his trial.

Load more