Japan's number two carmaker Nissan said Thursday it would recall some 841,000 compact cars worldwide due to a steering wheel problem.
The recall will cover the Micra, known as the March in some markets, and Cube models produced in Japan and Britain between 2002 and 2006, a company spokeswoman said.
Nissan sold the cars — 763,000 units of Micra and 78,000 of Cube — in Africa, Asia, Europe, Latin America and the Middle East, but has not received any accident reports related to the glitch, the spokeswoman said.
"A bolt in the steering wheel system may not be fastened appropriately, and in the worst-case scenario, the cars can't be driven properly," she said.
"We will fix the problem free of charge in accordance with regulations in each country."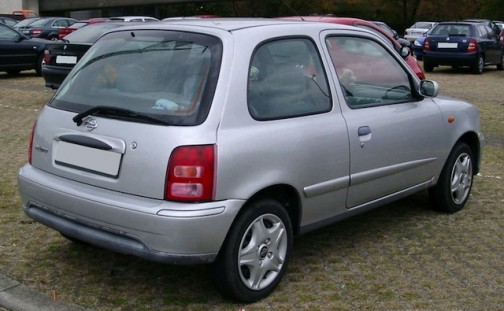 The latest recall is another blow to the rock-steady reputation for safety and reliability that Japan's huge automakers once had.
Last month four auto giants including Nissan said they were recalling nearly 3.4 million vehicles worldwide, in a blow for the country's carmakers which once traded on a reputation for quality and reliability.
Toyota, Nissan, Honda and Mazda, all cited the same malfunction of the Japanese-made passenger-side airbags.
In January Toyota said it would recall nearly 1.3 million vehicles globally over airbag and windscreen wiper problems.
At the end of last year Toyota said it had agreed to pay about $1.1 billion to settle a class action lawsuit launched by US vehicle owners affected by a series of mass recalls.
Despite its travails, Toyota recaptured the title of world's biggest automaker from General Motors in 2012, selling 9.75 million vehicles around the planet.
Nissan's recall report came after the Tokyo stock market closed Thursday with the benchmark Nikkei index down 7.32 percent. Nissan shares fell 3.86 percent to 1,168 yen

Load more