On a day in Paris, France that saw tens of thousands marched through Paris to protest a new gay marriage law, the sexually graphic lesbian love story "Blue is the Warmest Colour" on Sunday scooped the top Palme d'Or prize at the Cannes Film Festival.
French-Tunisian director Abdellatif Kechiche's three-hour film set Cannes abuzz with its explicit unsimulated sex scenes and has made a star out of one of its lead actresses Adele Exarchopoulos.
Head of the jury Steven Spielberg, announcing the prize, said the jury was this year taking the unusual step of honouring three people with the award — Kechiche, Exarchopoulos and the other lead actress Lea Seydoux, who all went on stage to accept the accolade.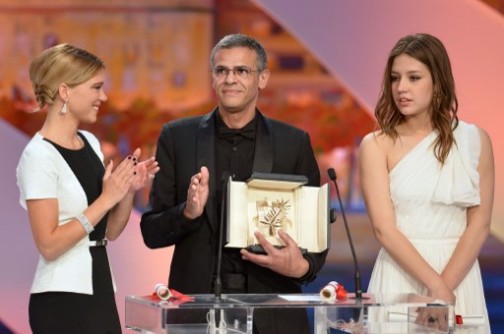 One of the stars of Hollywood's 1970s golden age, Bruce Dern, won the best actor prize Sunday at the Cannes Film Festival for his performance in Alexander Payne's "Nebraska".
In the recession-era road movie, the 76-year-old Dern plays an alcoholic father who believes he has won a million-dollar sweepstake.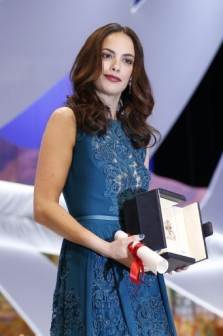 French actress Berenice Bejo on Sunday won the prize for best actress at the Cannes Film Festival for her role in Iranian director Asghar Farhadi's film "The Past".
Bejo, who made her name in the hit French silent movie "The Artist", plays a wife who asks her estranged husband to return from Iran to finalise their divorce in the Paris-set family drama.
Mexico's Amat Escalante won the best director prize at the Cannes Film Festival Sunday for the ultra-violent "Heli" about his country's blood-drenched drug wars.
The 34-year-old filmmaker showed a family trapped in a brutally vicious circle of crime and revenge, with torture scenes that left some queasy viewers running for the aisles.

Load more