Small business owners have cried out over their neglect by successive governments and the deluge of constraints ravaging the development of their businesses in the country.
Bernard Arjirogene, a methylated spirit manufacturer lamented how lack of finance and work space have adversely affected his business. "Small business owners in Nigeria are going through a tough time. I actually want to expand my business but the money is not there to secure space,'' he stated. He stated that unfriendly government policies on certain chemicals have posed a tough task in sourcing for raw materials and thereby increasing cost of doing business. These challenges, according to him, have forced some of his colleagues to abandon their businesses for commercial motorcycle (okada) business.
Sunday Emanuel, a welder, fumed that irregular power supply has caused a serious setback for his business. "Welding business cannot thrive without electricity. Acquiring the kind of generator suitable for this kind of job is not affordable for a small business owner. Most of the time, I have to rely on electricity which is unstable. That means I can't work at will," he stated.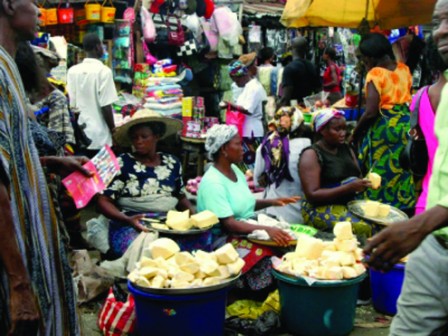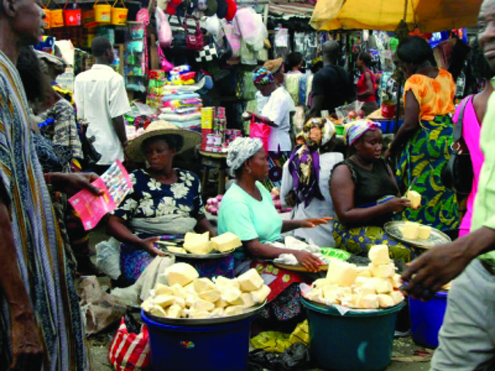 Emmanuel Adeniji, a cream maker in Mushin condemned the daily extortion  and harassment by law enforcement agencies. He added that the imposition of several levies and the issue of multiple taxation have added to the burden of small business owners in Nigeria.
James Uche, a baker said the cost of doing business in Nigeria is overwhelming when compared to what is obtainable in other African countries like Ghana. He also emphasised that it takes strong determination and persistence to survive in the Nigerian business environment. He further revealed that he was forced to lay off some of his workers early this year to enable him continue to stay in business.
Speaking on behalf of his colleagues, National President, Association of Micro Entrepreneurs of Nigeria, Dr. Iche Saviour, said  small business owners have not enjoyed financial incentives from the government and various commercial banks mandated to help small business owners in the country. He identified some of their pains as high cost of electricity, harassment by the police and NAFDAC  officials and lack of access to funds. "We have Bank of Industry, micro finance and other commercial banks that ought to provide financial assistance  but it's like they are not readyto release the funds. We only read of funds allocated to micro and small business owners on the pages of newspapers and I want to ask where all the billions reportedly allocated to small business owners have gone,'' he stated.
—Femi Ayodele

Load more