Nigeria's President Goodluck Jonathan on Tuesday inaugurated the construction of the N162.9 billion Zungeru Hydroelectric Power Project in Niger state that would generate 700MW on completion.
The president said the project was conceived in 1982 but could not take off due to funding constraints.
He, however, said his administration had now solved the financial challenge.
Jonathan said the defunct NEPA identified the potential of hydroelectric dam in Zungeru in 1982.
"This is a history-making event because the power plant is the largest to be built by this administration,'' he said.
He listed employment opportunities, agricultural development, tourism and exportation of perishable food via Minna Airport as some of the derivable benefits of the project.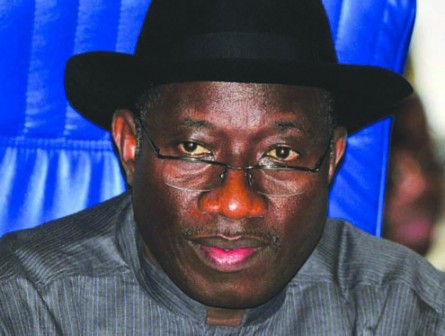 Jonathan called on the people of the state to give him their support to ensure that the project progressed smoothly for the period of four years the construction would last.
The Governor of Niger, Dr Babangida Aliyu, expressed his appreciation to the president for making funds available for the project under the Power Sector Intervention Fund.
He commended the Federal Ministry of Power for its readiness to pay appropriate compensations and the resettlement of persons affected by the project.
Aliyu assured the president of the total cooperation of the people of Niger to ensure that the project progressed smoothly.
The Minister of Power, Prof Chinedu Nebo, said the project was now a reality due to the uncommon courage and determination shown by the president.
Nebo added that the project would open new frontiers to drive the socio-economic transformation of the country to another level.
He said 1.72 billion dollars counterpart funding was recently approved for the sector by the National Economic Council.
According to him, the money is for Zungeru hydroelectricity, Gurara2 Dam in Suleja in Niger, and the Mambilla Dam in Taraba.
The Minister of State for Power, Hajia Zainab Kuchi, said the first feasibility study done on the project was by Messrs Chas T. Main International of the U.S.
Kuchi explained that the contract was awarded to Messrs SYNOHYDRO Corporation / China Nation Electrical Engineering Corporation Consortium at the cost of N162.9 billion.
She said the project would provide many economic and social opportunities, such as skill acquisition and training for people of the communities.

Load more