The agent of Tottenham Hotspur star Gareth Bale has claimed it could cost Real Madrid even more money than Barcelona paid for Neymar should they wish to land the Welshman in the coming months.
"It (the Neymar fee) is crazy but whatever Neymar has cost, Gareth Bale is worth more," Jonathan Barnett told Marca TV late Tuesday.
Real president Florentino Perez is thought to be targeting the 23-year-old as the first step in revolutionising the Madrid squad after a poor season in which Los Blancos failed to win a major trophy.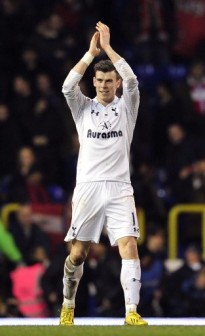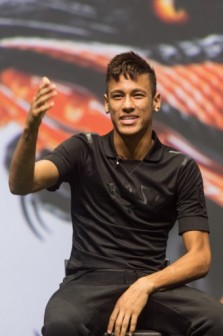 Madrid missed out on Neymar after he ended speculation over his future by penning a five-year deal with Barca over the weekend and Perez claimed earlier in the week that the Brazilian would have cost over 150 million euros ($193.5m, £128.3m) once agents fees and buying part of the player's economic rights from investment funds had been included.
"If somebody like Mr. Perez was interested in Gareth Bale it would be a great honour and we would listen.
"He is a better player than Neymar. He has proved himself in one of the best leagues in the world.
"I would hope that any club that would want him would want him not because they had lost Neymar, I would think he would have to be their first choice."
Bale scored 25 goals this season on his way to winning both the Premier League Player and Young Player of the Year awards this season.
However, despite Bale's goals Spurs again just missed out on qualification for the Champions League which could leave them open to a lucrative bid from Madrid.

Load more