The image of Africa is that of a continent with the beggars bowl, urging richer nations to bankroll development.
But a new report has shown that Africa, due to the incorrigible behaviour of its elite, has been for decades a long term net creditor to the rich nations.
The surprising report released today at the 48th AfDB Annual Meetings in Marrakech, Morocco was the joint effort of the African Development Bank (AfDB) and Global Financial Integrity (GFI).
The report reveals that Africa suffered between US$597 billion and US$1.4 trillion in net outflows between 1980 and 2009 after adjusting net recorded transfers for illicit financial outflows. The figure will surely balloon if outflows in the last four years of unprecedented oil boom, are considered.
Nigeria leads Africa's drain pipe to the developed world, posting a record $252 billion in 29 years. Libya comes second with $222 billion, while South Africa, Africa's biggest economy comes third with $183billion. Algeria is fourth on the list with $173 billion. Outflows recorded by West and central African nations, totalled between $459 billion and $493 billion in the period under review, with Nigeria accounting for more than 50 per cent.
"The resource drain from Africa over the last 30 years—almost equivalent to Africa's current GDP—is holding back Africa's lift-off," said Prof. Mthuli Ncube, Chief Economist and Vice-President of the African Development Bank.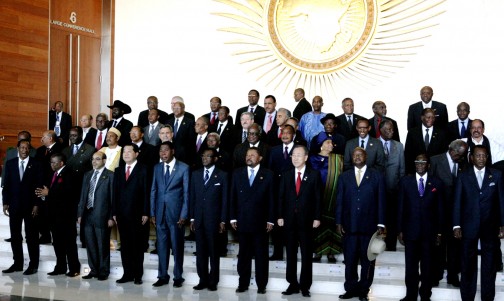 "The traditional thinking has always been that the West is pouring money into Africa through foreign aid and other private sector flows, without receiving much in return. Our report turns that logic upside down – Africa has been a net creditor to the rest of the world for decades," said Raymond Baker, President of GFI, a Washington-based research and advocacy organization.
Prepared by a joint team consisting of GFI Chief Economist Dev Kar, GFI Economist Sarah Freitas, AfDB Senior Economist Jennifer Mbabazi Moyo, and AfDB Economist Guirane Samba Ndiaye, the study finds that cumulative illicit financial outflows from the African continent over the 30-year time span ranged from between US$1.2 trillion to US$1.3 trillion in real terms.
These unrecorded illicit outflows considerably swamped cumulative net recorded flows over the same period. As such, cumulative net resource outflows from Africa ranged from US$597 billion to US$1.4 trillion between 1980 and 2009.
Titled "Illicit Financial Flows and the Problem of Net Resource Transfers from Africa: 1980-2009," the report does not consider the drivers behind the illicit financial outflows, noting that country-specific case-studies would have to be performed to determine the underlying causes, which likely vary between African nations. Also, much of the proceeds of drug trafficking, human smuggling, and other criminal activities—which are often settled in cash—are not included in this work.
However, the AfDB and GFI note that such significant transfers of capital out of the continent are likely to have a negative effect on economic development.
"The African continent is resource-rich. With good resource husbandry, Africa could be in a position to finance much of its own development," said AfDB's Ncube.
"More than one trillion dollars flowed illicitly out of Africa over the past 30 years, dwarfing capital inflows, and stifling economic development," noted GFI Chief Economist Dev Kar, who previously served as a senior economist at the IMF. "Curtailing these outflows should be paramount to policymakers in Africa and in the West because they drive and are, in turn, driven by a poor business climate and poor overall governance, both of which hamper economic growth. The slower growth rate results in more aid dependency with foreign taxpayer funds filling the shortfall in domestic revenue—to the extent that tax evasion is a part of illicit flows."
For the full report, please go to: http://www.gfintegrity.org/storage/gfip/documents/reports/AfricaNetResources/embargoed-gfi_afdb_iffs_and_the_problem_of_net_resource_transfers_from_africa_1980-2009-web.pdf

Load more