.Nigeria, Angola most hit
OPEC, the oil producer cartel, is shrugging off talk of its weakening influence sparked by booming US shale energy production, according to analysts. But its ministers ended up setting up a committee to examine the impact of shale at their meeting in Vienna.
Oil exports from OPEC members Angola, Nigeria and Venezuela have already been hit by shale because they sell crude to the United States.
All three nations are turning to fast-growing Asian markets, particularly China and India.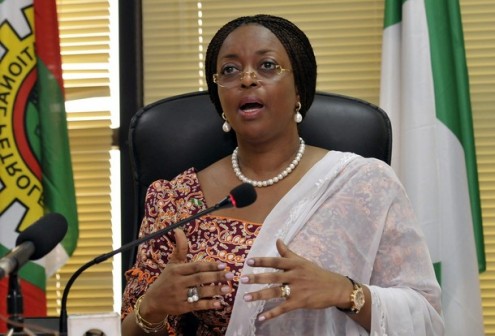 "I don't think the shale oil or shale gas will affect the OPEC countries' production or exports," said Nigerian Oil Minister Diezani Alison-Madueke.
"But it is a great concern for us (Nigeria), even if we do respect the integrity of the US to be self-sustainable in terms of oil and gas."
But Asia "will still have growing energy needs for quite a while to come," she added.
"But remember that China itself may be discovering shale gas pretty soon, and oil," she warned.
"OPEC will be around after shale oil finishes," secretary-general Abdullah El-Badri said with a smile Friday as the 12-nation Organization of Petroleum Exporting Countries (OPEC) met in Vienna.
An explosion in hard-to-reach energy trapped in shale, or sedimentary rock, has sparked doubts about OPEC's standing in the global oil market, analysts say.
However, El-Badri played down talk that the so-called shale oil and gas revolution in the United States could diminish the global influence of a group that pumps about 35 percent of global oil.
"I don't think it's a big threat," the Libyan told reporters in Vienna, where the cartel held its daily oil output ceiling at 30 million barrels.
"It is a newcomer, it is a new addition to the energy mix and we welcome it."
The International Energy Agency said last month that shale was sparking a "supply shock", creating a brand new energy supply that was reshaping the industry.
But El-Badri also highlighted the relatively high cost of shale energy extraction, and the harsh impact on the environment of controversial methods like hydraulic fracturing, or fracking.
"The ministers would like to know the magnitude of this supply, how long it will last, its possible sustainability, its cost (and) effect on (the) environment," he said after ministers discussed the issue in their closed-door meeting.
Meanwhile, analysts were split over the impact this new source might have on the energy market.
Analyst Fawad Razaqzada at trading group GFT Markets predicted OPEC would take a hit from shale.
"It is not a question of if, but how severely the booming US shale oil production would diminish the market power of OPEC, and thus cause exports to shrink," Razaqzada told AFP.
"Along with the United States, production of oil is also booming in Russia and Norway, which makes OPEC's influence on the price of oil increasingly less significant," he added.
DNB Bank analyst Torbjorn Kjus agreed.
"OPEC market power will decrease as a consequence of the US shale revolution," he told AFP.
"So far it is mainly hitting west African producers because their production is light-sweet qualities and the shale oil is almost all light sweet.
"The Persian Gulf barrels are mainly medium-sour qualities and hence cheaper for refiners."
But over the next five to six years, Kjus predicted falling oil prices as a result of shale expansion.
Other analysts were keen to downplay its impact.
"The truth is that OPEC's biggest concern in the immediate term is not US shale oil supply, but global oil demand, and the sluggish economic conditions in the eurozone and China," said analyst Jason Schenker at Prestige Economics.
In a heavy blow last year, the IEA predicted that the US was set to become the world's largest oil producer by 2017 on the back of shale energy. OPEC kingpin Saudi Arabia is currently the biggest producer.
"We are watching it (shale energy sector) very carefully but we don't see (it) as a revolution but an evolution," El-Badri said Friday.

Load more