MADUABUCHI NMERIBEH/Kano
The Government of Kano state, northwest Nigeria has concluded plans to evacuate urchins, popularly known as Almajiris from the streets of the ancient city as part of its measures to discourage streets begging.
The Commander-General of Hisbah Board, Malam Aminu Ibrahim Daurawa said the decision was taken to restore sanity in Kano streets and discourage begging in the guise of Almajiri who ordinarily should be kept in decent environment.
He said government has concluded arrangements to evacuate Almajiri from Kano to various states and countries of their origin, pointing out that the issue of street begging constitute both social and security threats.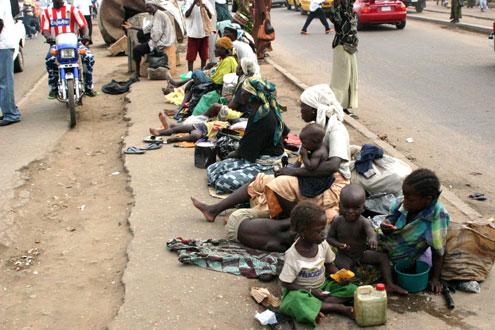 According to Daurawa recent survey by experts indicated that over 65 per cent of Almajiri in Kano were young men deported from overseas and dumped in the state.
"All necessary arrangements are on top gear to ban street begging in the state; and as such, we have commenced the evacuation of Almajiri from the streets in our effort to send them back to their respective states of origin.
"Arrangements have been concluded by the state government to ban street begging and send away all child street beggars (Almajiris) that are not Kano indigenes to their states of origin," Daurawa added.
According to him, deported street beggars from abroad are taken straight to Malam Aminu Kano International Airport, "and their assumption is that all black street beggars are from Kano. This is embarrassing and we can no longer condone it"
Malam Daurawa also confirmed that the government was ready to send an Executive Bill to the State House of Assembly to enact a law that would ban all forms of street begging in the state.

Load more