Former Governor of Lagos State and a national leader of the emerging opposition mega-party, All Progressives Congress (APC), Bola Tinubu, has been confirmed as the keynote speaker at a conference to be held at the British House of Commons on 10th of June.
The conference, with the theme 'Leadership, National Development and the People' will be hosted by a senior member of the British Parliament, Mr David Lammy MP, who will be joined by Mr Ivan Lewis MP, Shadow Secretary for International Development, Mr Julius Maada Bio, Sierra Leonean former head of State and other top politicians from various parties within British Political circle to share thoughts and deliberate on salient issues of national development, as it concerns Nigeria, Africa and the UK.
African Partnership Development, the UK body behind the convocation of the conference has stated that the choice of Asiwaju Tinubu as the keynote speaker at the June event alongside other African Leaders and top Members of British Parliament was to stimulate proactive actions and deepen the understanding of the international community and the Diaspora public on the challenges of national development against progressive leadership in Africa from the perspective of the most populous black nation, Nigeria.
The organisers had facilitated several high-powered deliberations focusing on the socio-economic and political progress of Africa. The talkshops have hosted a number of notable economic players and political figures in Africa and the UK, who offered their views on solving some of the issues undermining progress in their respective countries.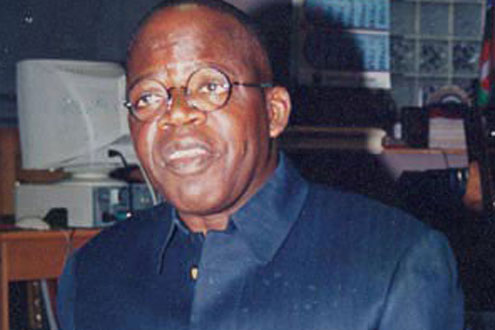 According to a statement from the organisers, "the surge in the number of people with impressive credentials, from different diplomatic circles in the UK, British and African entrepreneurs, investors and Nigerian Professionals in Europe, who have signified interest to participate at the event since the confirmation of the former Lagos State governor as the lead discussant for the conference is a clear indication that there will be quality debates and viable outcomes for the future of Africa, and Nigeria in particular.".
Speaking, the conference organiser, Tunde Alabi noted "we are very happy at the support we have received from everybody both from the UK and Africa since the announcement of the conference. We are committed to ensuring that every Nigerian in or outside the country, has access to quality life, education, quality and available healthcare delivery service and social equality. We are focused on continuously creating series of engagements that will promote good government and sustainable growth without any political affiliation and or statements".
The conference is expected to produce reports that will useful for future Diaspora engagement, African/Nigeria -UK Economic and business partnership and growth.

Load more