MADUABUCHI NMERIBEH/Kano
Arrangements have been concluded to appoint a nine-man committee to steer the ship of the emerging All Progressive Congress, APC, believed to gain enough clout to wrestle power from the ruling Peoples Democratic Party, PDP, come 2015.
Just as the PDP is facing waves of internal crisis, the APC is making frantic efforts to set up an interim leadership structure and as well, complete the process of registration with the Independent National Electoral Commission, INEC.
Speaking to newsmen in Kano, northwest Nigeria on Sunday, immediate past governor of the state and the presidential candidate of All Nigeria Peoples Party, ANPP, in the last general election, Malam Ibrahim Shekarau said soonest, an interim committee would be put in place to give the political platform a leadership direction, pending conclusion of all necessary arrangements.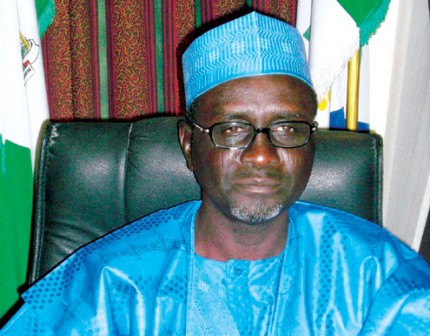 Shekarau also dismissed insinuations that some persons have already been endorsed by party leaders for executive positions, pointing out that it was too early for APC leaders to take such action.
According to him, the party was taking into consideration, the rules of justice and equity, noting that at the end, the interest of all the political parties that made up the merger would be duly protected.
Shekarau, further noted that when the nine-man interim committee is finally inaugurated, "they will have a life span of three months that would work out an arrangement for the new party to be registered."
According to him, when the certificate of the merger parties are withdrawn by INEC, "the Commission will then issue the certificate of registration to the new party (APC), which will bring about the emergence of a National Executive Committee (NEC) to produce the executives o f the new party."
Shekarau further pointed out that in the merger arrangement, the All Progressive Grand Alliance, APGA, and the Democratic Peoples' Party, DPP, are only regarded as Groups, adding that they were given such status because they were yet to hold their National Convention.
He further explained that there were five major aspects that needed to be submitted to INEC for registration, "conveying the convention resolution by the party, constitution and manifestoes approved by the convention, office address of APC."
He further explained that the constitution of the APC has provided a transitional leadership that will lead the party for six months to conduct congresses and registration and the convention to leave place for substantive elected officers that will run for four years.
"At the close of the week, some consensus was arrived at to save time, while parties are busy discussing as to what structure to put in place to provide the caretaker transitional committee at National, States, local and Wards level to fast track by using the three principal officers of the three parties, as the Chairman, the Secretary and the Treasurer to form application that will be conveyed to INEC,| Shekarau stated.

Load more