Nigeria's leading payment card solution platforms, Verve and Interswitch have been split into two separate businesses, with different identities: Verve International and Interswitch Switching and Processing.
According to a statement issued last night, the division forms part of Interswitch's planned strategy to separate its core businesses, allowing each division focus on its core competencies and best facilitate regional and international expansion, with a clear mandate to provide the" best services at the lowest cost".
The statement said the separation, effective from April 1, is also in line with the CBN's guidelines as contained the Payments System Vision 2020 and will ensure that Interswitch Group's corporate structure is geared to CBN's goals of developing effective payment systems in Nigeria.
Both businesses will have separate management teams and Boards. The Switching and Processing division will be led by Mr. Akeem Lawal while Verve International will be led by Mr. Charles Ifedi.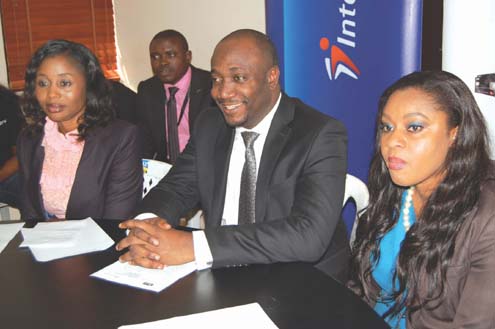 Transaction Switching and Processing which was the core switching and processing platform of Interswitch and has over a decade offered issuers, acquirers, card schemes and networks with array of services which include but are not limited to: transaction switching, payment processing, settlement reporting services. The company will continue to provide these services with a focus on multiple markets, while also enhancing customer experience with product innovation and extensions, at the least costs.
The switch is connected to all 20 banks in Nigeria including 7 Microfinance institutions and 16 Mobile Money operators. In addition, the switch processes local and international transactions originating from payment cards such as UnionPay of China, MasterCard, VISA and Discover Financial Services (Discover and Diners Club).
Verve offers issuers, cardholders and organizations with payment card products and solutions in Nigeria and it's pan-African chip + PIN payment card, is the first chip card accepted across all payment channels in Nigeria.
Verve has over 20 million cards in circulation and access to over 119,631 points of sale ("POS"), 11,287 ATMs and over 1,000 online merchants. Verve has been developed with unique value added services available to cardholders in Nigeria, including loyalty and Reward Money® at specific merchant locations.
Mr. Mitchell Elegbe, Group Managing Director and Chief Executive Officer of Interswitch Transnational Holdings commented:
"It has always been our desire to evolve into an integrated payments holding business where the various parts of the business are driven to deepen and broaden their relationships with their various customers by creating innovative products and services of real value. Creating the right governance structure to herald this new phase of sustainable growth has been the focus of the board and management in the last few months. I am elated that we have successfully completed this separation, which took effect from April 1st 2013."
Verve will drive the payment card business internationally with a focus on 'issuing' and 'acquiring' while also driving awareness of the Verve brand. This separation will also enable Verve leverage, to the maximum extent, its recent strategic alliance with the 'Discover' network. The alliance will enable the acceptance of Verve cards on Discover and Diners Club International Network of ATMs and POS in over 185 countries around the world for international purchases and cash access.
Akeem Lawal, the head of Verve has over 15 years experience in electronic payments processing, payment cards business, implementation and management of projects in the financial services sector and ICT. He is a fellow of Archbishop Tutu African Leadership Institute for Young African leaders.
Charles Ifedi was a member of the project team that developed the business plan at the start of Interswitch's operations in 2001. He has over 14 years experience in various positions including: managing acquisitions and expansion into various markets and has worked with PWC, Accenture in Nigeria as well as American Express in the UK and other countries.

Load more