Dangote Cement Plc, the industrial company owned by Africa's richest man, Aliko Dangote, has sold a 1.5 percent stake to Public Investment Corporation of South Africa (PIC), a Sovereign Wealth Fund, managing pension funds.
The stake was sold at 179 naira share, valuing the deal at 45.8 billion naira ($289 million) and giving the Lagos-based company an implied market capitalization of $19.3 billion, Moscow-based Renaissance Capital said in an e-mailed statement.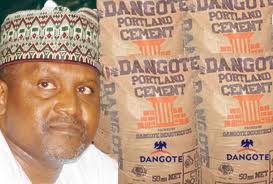 The stake was sold by Dangote Industries Ltd., which owns 95 percent of the company, according to data compiled by Bloomberg.
Dangote Cement is Africa's biggest producer of the building material and has production capacity of 19.3 million metric tons in Nigeria, with plans to increase that to 29 million tonnes by 2015.
It's owned by billionaire Aliko Dangote.
The shares were traded at 210 naira yesterday in Lagos. The stock has gained 64 percent this year, out pacing the 42 percent increase in the Nigerian Stock Exchange All-Share Index.


Load more