HARARE(AFP) – Zimbabwe was plunged into fresh political crisis Thursday as Prime Minister Morgan Tsvangirai vowed to fight a unilateral decision by President Robert Mugabe's to hold elections on July 31.
Mugabe used temporary presidential powers to declare a vote that would see an end to their uneasy power-sharing agreement.
"President Mugabe is acting unlawfully and unconstitutionally," said Tsvangirai, adding: "As prime minister I cannot and will not accept this."
While Mugabe's move would comply with a constitutional court order to hold elections by the end of July, the date of the vote is fiercely contested.
Tsvangirai has vowed to veto any election date that comes before democratic reforms are put into place, fearing Mugabe's ZANU-PF may once again attempt to manipulate the vote.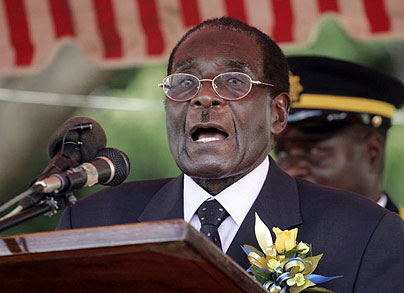 Previous Zimbabwean elections have been widely condemned as rigged.
In a bid to end violence that marred previous elections, regional leaders forced Mugabe into a unity government with Tsvangirai.
As part of the deal the pair entered into a unity government and implemented a swathe of reforms.
Zimbabweans have already voted in favour of a new constitution, a key pillar of those reforms, but Tsvangirai has argued more reforms are needed to electorial law and the security services.
Under the deal Mugabe must consult Tsvangirai about the date of the election.
"The interpretation of the word 'consultation' is a bit of a challenge," said Trevor Maisiri of the International Crisis Group.
"If you speak to Zanu-PF they'll say consultation means the president can ask the principals what they think. With their suggestions he can make a decision."
"The MDC say 'we'll make the decision together'."

Load more