BELO HORIZONTE, Brazil(AFP) – Nigeria's Super Eagles captain Vincent Enyeama said on Sunday that the row over bonuses that delayed the squad's arrival at the Confederations Cup had not been resolved, but the players were putting it to the back of their minds.
The African champions did not arrive in Brazil until the early hours of Sunday morning, just 36 hours before their Group B opener against minnows Tahiti on Monday, after missing their scheduled flights on Thursday.
The players were unhappy about being offered bonus payments of $2,500 (1,873 euros) following a 1-1 draw with Namibia in World Cup qualifying and had demanded double that amount from the Nigeria Football Federation (NFF).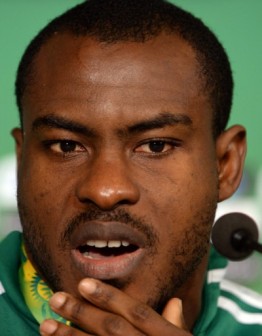 A truce was eventually brokered by Sports Minister Mallam Bolaji Abdullahi, but on the eve of their entrance into the Confederations Cup, Enyeama revealed that the players were still not satisfied.
"We haven't settled anything, but we've moved on and everything is normal," the Maccabi Tel Aviv goalkeeper told journalists.
"We accept the criticisms, we're responsible for our actions and we stay as a team.
"For now, this act is behind us. We're professionals. We don't want to talk about this — it's about the past and we don't want to spend our energy on these things.
"After the championship we'll revisit it, but for now we're done."
Coach Stephen Keshi, seated beside Enyeama at the pre-game press conference, refused to criticise his players, but admitted he was concerned about the effects of their late arrival.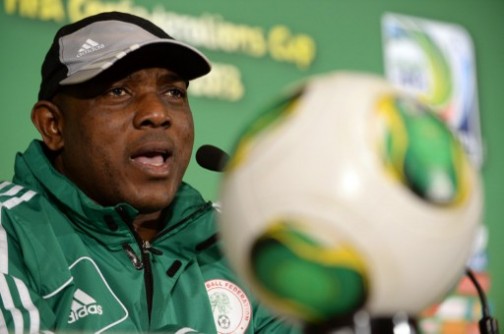 "I'm not going to tell you I'm upset with the players. The decision depends on the circumstances around it," he said.
"We're here, which is the most important thing. We're here to make Africa proud and Nigeria proud. Whatever has happened before is behind us and we just need to concentrate and play our game.
"I'm a bit worried about fatigue. We have been working mentally and otherwise so the team is in shape, but the fatigue is what I'm worried about. I hope everything will be OK for tomorrow (Monday)."
Lazio midfielder Ogenyi Onazi had apparently been ruled out of the tournament with a knee injury, but Keshi said he could yet link up with the squad if he is able to prove his fitness in Nigeria.
"I'm still waiting for a call from Onazi," Keshi said.
"He's back in Nigeria to fix something on his knee and I hope he'll call me with good news he's coming back.
"There's a time limit. When we arrived this morning, it was the first thing we addressed. If we can get any information from Onazi, we can go ahead before the game."
Although Tahiti have just one professional player in their 23-man squad and are ranked 107 places below Nigeria in the world, Keshi dismissed the suggestion that Monday's game in Belo Horizonte would be a walk-over.
"I don't think there's a weak team in this tournament," he said.
"With all due respect to Spain, Brazil and everyone, I think every team here has made their way to be here and deserves to be respected.
"Tahiti deserve a lot of respect for being here. It's true my team has a lot of fatigue, but we'll try to work something out.
"We'll prepare for Tahiti like we prepare for Uruguay, Spain, Japan or whoever we play against."

Load more