Oil giant Shell announced Friday it may sell more of its onshore oil blocks in Nigeria, where theft and sabotage have repeatedly cut into production in Africa's largest crude producer.
The British-Dutch firm, Nigeria's biggest producer, also said it was planning to invest $3.9 billion (3 billion euros) on gas projects and pipeline work.
Shell said it may continue with efforts to sell off its interests in onshore oil blocks. It has sold its interests in eight blocks since 2010 for a total of $1.8 billion, it said.
A number of multinationals have recently announced asset sales in Nigeria, which has been hit hard by oil theft, with some estimates that it costs the country $6 billion per year in revenue.
Analysts say Shell appears willing to shift more of its focus offshore, where the threat of sabotage and theft is far lower.
Shell's statement spoke of "the initiation of a strategic review, consultation with partners, and the potential exit from the interests it holds in some further onshore leases in the eastern part of the Niger Delta" region.
The company "has been following a strategy of selective divestments of its onshore portfolio, concentrating the operating footprint into a smaller, more contiguous area …"
It added that the sales were also in line with the government's push for more local involvement in the oil industry.
Multinationals that have also recently announced the sale of assets in Nigeria include Chevron and ConocoPhillips. However, French oil giant Total said Friday it would begin work on the Egina field offshore Nigeria.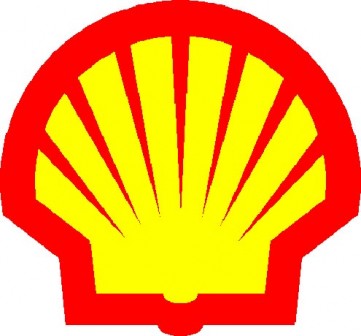 Besides oil theft, uncertainty over a sweeping overhaul of regulations, royalties and taxes delayed for years and still stuck in parliament has limited new oil industry investment in the country.
The investments announced by Shell will see it build an addition to the Trans-Niger Pipeline, which was completely shut down this week after an explosion and fire linked to oil theft.
The additional loop line is designed to bypass areas where theft and sabotage frequently occur, which also leads to oil pollution.
The other part of the investment, Gbaran-Ubie Phase Two, consists of five gas supply and infrastructure projects.
Shell said the projects "are critical for the continued gas supply to the Nigeria Liquefied Natural Gas plant and the Gbaran-Ubie domestic power plant."
Nigeria is Africa's biggest oil producer, but it has had difficulty exploiting its huge gas reserves due to a lack of infrastructure and other issues.
The government hopes to tap its gas resources to fire new power plants, with the country woefully short of electricity.
The pipeline work is expected to cost $1.5 billion, while the gas projects will amount to $2.4 billion.

Load more