Nnamdi Felix / Abuja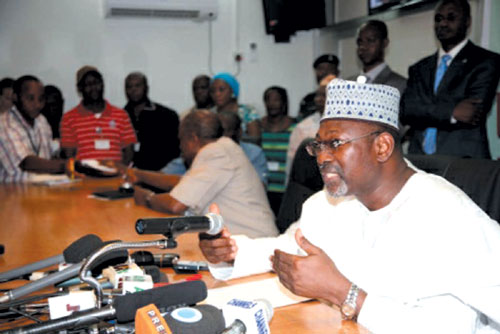 Nigeria's Independent National Electoral Commission, INEC, has approved the application by three political parties, the Action Congress of Nigeria, ACN, the All Nigeria Peoples Party, ANPP, and the Congress for Progressive Change, CPC, to merge into one, to be known as the All Progressives Congress.
This approval was communicated to newsmen in Abuja in a statement signed by Abdullahi A. Kaugama, Secretary to the Commission.
Part of the statement reads, "On considering the application, the Commission found that the applicant-parties have met all statutory requirements for the merger, and has accordingly granted their request
Consequently, the Commission has approved the withdrawal of the individual certificates of the applicant-parties, and the issuance of a single certificate to the All Progressives Congress"
This approval brings to a conclussion the raging battles by various political bodies seeking to be registered as political arties under the acronym of APC.
Some of these bodies emerged after the ACN, ANPP and CPC had reached an agreement over the name of their alliance.
The emergence of the APC clones also fueled speculations that the ruling Peoples Democratic Party, PDP, may have inspired their formation to frustrate the registration of the authentic APC and prevent the threat the opposition party poses to its continued dominance in Nigeria's political landscape.