The Nigeria Football Association (NFA) on Monday in Abuja received a cheque of N25 million from the League Management Company (LMC).
The money represented the five percent of LMC's total earnings from the sponsorship money due to the NFA for the current league season.
Nduka Irabor, Chairman of the LMC told newsmen during the presentation of the cheque at the NFA secretariat, that the development was to show their allegiance to the football house.
Irabor said that the NFA merited the N25 million being the custodian of football in the country.
"What we have come to do here is to actually make public our intent to make the Nigeria Professional Football League more prosperous. The NFA remains our parent body.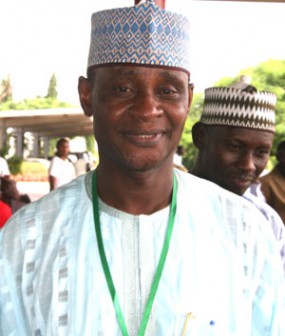 "That allegiance, even as we do in some of our villages necessitates in modern business what we call "license fee. This is to underline the allegiance we have to the NFA.It is a symbol of what we have deposited in their treasury which is N25 million being five percent of our earning so far,'' Irabor said
The LMC boss further said that the NFA would continue to earn more so long as they remained in business.
He added that the football house needed to benefit from the sponsorship money to help maintain the standard of the domestic league.
Alhaji Aminu Maigari, the Chairman of the NFA said the action of the LMC had proved that they were ready to take the league to a greater height.
Maigari also said that the release of the money was timely.
"We are proud of you as a team and also as individuals. We gave you this appointment and we never regretted it for a day.We are so happy you have redeemed your promise and what you said you will do to the NFA.
"Like you said football is money; football is business there is nowhere in the world that football is run without money.You have demonstrated a very skilful way of tolerance and also way of saying that we are good Nigerians.
"You have also shown a way of saying we are equal to this task giving to us by the Nigerian people,'' Maigari said.
The NFA chairman urged the LMC to ensure that the Nigerian league maintained its leading role in Africa.
He also urged the LMC to make sure the Nigerian league compete with the best league in the world.
Load more