Cracks in Nigeria's ruling Peoples Democratic Party (PDP), South East Zone, made some of the governorship aspirants in Anambra state boycott the rally today where President Goodluck Jonathan was adopted as the Party's Presidential candidate in 2015 election.
Chief Chris Uba and his elder brother Senator Andy Uba (Anambra South), were absent at the rally where also the PDP gubernatorial aspirants for the 16 November governorship election in Anambra were presented to party members and supporters.
Also, two other gubernatorial aspirants of the party: Chief Sule Gboma and Chief Mike Okoye, were absent at the PDP rally.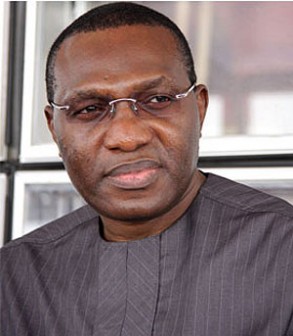 Political observers believed that the absence of some aspirants was because the crack within the PDP fold in the State as a result of the protracted leadership tussle.
The PDP governorship aspirants who attended the rally were: Prince Nicholas Ukachukwu, Chief Mrs Josephine Anenih (sole female aspirant), Chief Sylvester Okonkwo and Dr Obinna Uzoh.
Others were: Chief Ugochukwu Okeke, Chief Walter Ubaka Okeke, Chief Tony Nwoye, Sen.Emma Anosike, Dr Alex Obiogbolu and Mr Charles Odunukwe.
The South East zonal vice chairman of the party, Col. Austin Akobundu (Rtd.) announced the adoption of Jonathan at the rally held at Ekwueme square, Awka.
According to him, President Jonathan has done well in office and deserves a second tenure.
"The PDP in the South East zone has declared its full support for Mr President, Goodluck Jonathan, to contest a second term in office.
"He has done very well, he deserves second term and we the PDP in the South East zone will work very hard to deliver him," Akobundu said.
At the rally, Mr Keneth Emekayi was presented by the PDP South East zonal vice chairman, Col. Akobundu, as the authentic chairman of the party in the State confirmed by the party's National Working Committee (NWC).
But one Ejike Oguebego is believed to be the party's factional state chairman recognised by the Ubas.
Addressing the rally, a member of the PDP NWC, Mr Effiong Bassey, said that the party was committed to regaining Anambra State.
He said the NWC had set up four committees, led by former Senate President, Sen. Adolphus Wabara, to supervise the exercise that would produce credible party candidates for both local government and governorship elections in the State.
In his speech, Emeakayi pledged that the party leadership in the state was committed to regaining the state for the party.
He urged the party's national leadership to ensure that the candidates of the party for the governorship elections emerged through a transparent primary and not through an imposition.

Load more