The PDP Appeal Committee on Anambra Governorship election has cleared 15 aspirants out of the 17 that returned their nomination forms to contest the state governorship election on its platform.
Alhaji Mahmud Shinkafe, a former governor of Zamfara and Chairman of the committee, said this to newsmen on Wednesday in Abuja, the Nigerian capital, at the party's national headquarters.
Shinkafe said that two out of the 17 aspirants were, however, disqualified for failing to produce an up-to-date tax clearance certificate during screening.
According to him, the aspirants are Mr Sylvester Okonkwo and Mr Owuanyin Afamefuna.
Shinkafe said that the committee had to ensure proper screening of the aspirants to forestall a situation where the opposition would sue the party or its aspirants in future.
Mr Ugochukwu Okeke and Mr Tony Nwoye, who were cleared by the committee on Wednesday, brought the total number of aspirants to 15.
The Anambra governorship election has been slated for 26 November, while the state primaries are expected to hold on 24 August.
The screening panel, headed by Aminu Wali had on 6 August screened 17 aspirants and cleared 13 while four were disqualified.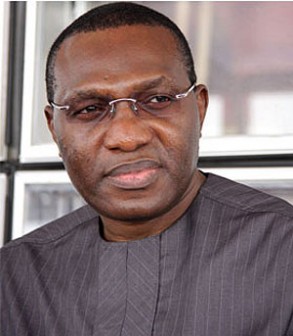 On the list of aspirants cleared to contest the party's primaries are: Obinna Uzoh, Mike Okoye, Akachukwu Nwankpo, Ugochukwu Okeke, Josephine Anenih, Emmanuel Anosike, Andy Ubah, Jerry Ugokwe.
Others are: Nicholas Ukachukwu, Tony Nwoye, Patrick Ogbomo, Kramer Ifunanyachukwu, Alex Obiogbolu, Charles Odunukwe and Walter Okeke.
Meanwhile, the Wards Congresses Committee of the Anambra chapter of the party has submitted its report to the party`s National Working Committee (NWC).
Mr Ude Okochukwu, chairman of the committee who presented the report to Alhaji Bamanga Tukur, the National Chairman, said the committee was able to carry out its assignment successfully in spite of the challenges it faced.
This he said was due to the cooperation it enjoyed from party leaders in the South-East, governors and other stakeholders.
Receiving the report, Tukur said the jinx for the non conduct of congresses in the state had been broken.
"I am happy with the successful conduct of the Wards Congresses of our party in Anambra.
"This is the first time we are having such an exercise in the state. It shows that the PDP is practising what it preaches by ensuring that the people are given opportunity to chose their representatives based on equity and fair play,'' Tukur said.

Load more