Nigeria's former Vice President, Atiku Abubakar has dissociated himself from the dramatic appearance of campaign billboards and posters being mounted in and aroundAbuja, Nigeria's Federal Capital Territory.
He said the billboards and posters did not emanate from him and that the whole thing smirked of mischief aimed at dividing the ranks of the new PDP.
"It is baffling that people can erect billboards and posters in a city like Abuja in broad day light without being spotted and arrested by security agents," he said.
He decried the action assuring that he cannot be involved with the mounting of billboards and posters at this point in time noting that it is too early for that.
The former Vice President, however, noted that this should not come as a surprise to discerning Nigerians that these billboards are being mounted at this point in time with a view to creating disaffection and division among his associates and ridiculing his person.
Meanwhile, Abubakar is expected in London to deliver a keynote address at the London School of Economics (LSE). The theme of the event is: "Nigeria: Beyond Oil – Opportunities in Enterprise and Development."
The organized event recalled Atiku's immense contributions to the democratic development of Nigeria and the development of higher education in the country.
A statement by his media office in Abuja said the former Vice President is focusing his keynote address on the challenges taking Nigeria's development beyond oil, which is currently the biggest revenue earner for the country.
The keynote speech is considered particularly significant because it comes at a time the diversification of the economy is a major agenda for the government in the country.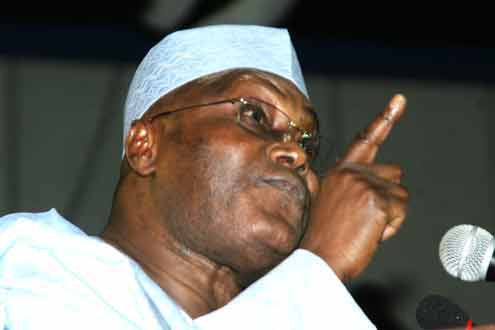 According to the organizers, Atiku's immense influence in many aspects of Nigerian national life was the main reason he was chosen to deliver the keynote address.
From London, Atiku will head to China to lead a business delegation to an Investment Conference at the invitation of the Chinese Government.

Load more