Mallam Garba Shehu, Media Adviser to Former Vice President Atiku Abubakar, issued a strong statement Wednesday in Abuja defending his boss in reaction to corruption accusations made by former President Olusegun Obasanjo in an EFCC magazine "Zero Tolerance".
Obasanjo had said in the interview that the former Vice President risked jail if he travelled to the United States.
"The former President is wrong. It is widely known that Atiku didn't enter government broke. He declared his assets at the commencement of his Vice Presidency and did so at the end of his term as required by the constitution, which is a sacred document to Atiku," Garba Shehu said.
According to him, "Atiku, who is currently returning from China after leading a private economic trade mission at the invitation of the Chinese government, travels often and has a well-documented record of building industries and putting thousands of Nigerians to work. And this record, quite frankly, has been thoroughly investigated."
While reiterating that Atiku has no case against him by any arm of the law in any country in the world, including the United States, Shehu observed that "President Obasanjo's repeated 'jokes' about Turaki not being able to go to America have become cliché, tiresome and not true."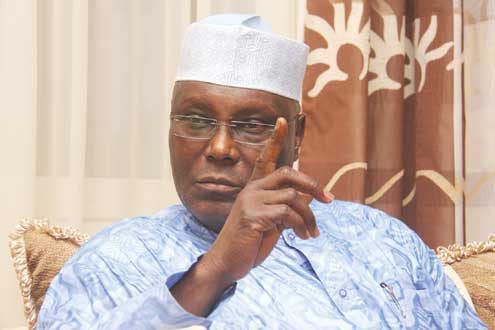 The Media Adviser recalled that in 2006, former President Obasanjo sent his National Security Adviser (NSA) to stop Atiku from travelling to the US, saying that the Vice President risked arrest on arrival.
He said that Turaki spurned that advice, left Nigeria to land at the Andrews Air Force Base, the official airport of the US government, to receive the best reception ever on a visit to America.
"So, we are used to those taunts," he said.
He noted that when the former Vice President left office shortly before late Musa Yar'Adua was inaugurated as President, Atiku spent three months in the US, adding that if they (US authorities) wanted him for anything, they would have met him.
"It is time to start dealing in facts. Specifically, the fact that Atiku's visa to visit the United States has been recently renewed.
"Another fact is Atiku is one of the most investigated politicians in Nigerian history. And every investigation, whether politically motivated here at home or by the FBI abroad, has yielded the same result every time: not guilty.
"If Atiku is guilty of anything, it is crushing persistent attempts at re-writing our constitution.
"Atiku has chosen the path of optimism and hope. Moving forward, he will continue working to fuel Nigeria's economy through investment and job creation, while also passionately and persistently defending our young democracy," Garba said.

Load more