A Nigerian Federal High Court sitting in Port Harcourt will today deliver ruling on Senator Andy Uba's motion for interlocutory injunction over who should be the candidate of the Peoples Democratic Party in the governorship election in Anambra state.
Justice Hyeladzira Nganjiwa, fixed the ruling after hearing the submissions of parties in the matter.
The PDP factional Chairman in Anambra, Ejike Oguebego, brought the application, urging the court to declare Uba as the party's candidate for the Anambra governorship election, scheduled for Nov. 16.
Oguebego's motion challenged the decision of the PDP National Working Committee, which recognised Ken Emeakayi's faction that produced Tony Nwoye as candidate.
At Wednesday's hearing, the plaintiff's Counsel, Jude Nnodum, told the court that that was suspended from the PDP and had no powers to conduct any primaries of the party.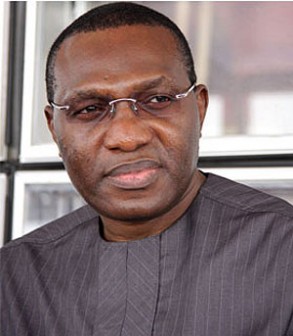 Nnodum said the primaries, which produced Nwoye as the PDP's candidate, was not a completed act.
"It was a mere announcement which triggered the whole process and we are saying that the person who is a beneficiary of that announcement will not work yet, until the court hears us,'' he said.
Counsel to the Nwoye's faction, Tagbo Ike, said the Oguebego-led faction lacked the legal right to approach the Port-Harcourt Federal High Court for an injunction.
He said their positions had been nullified by an Abuja High Court.
"The very set of plaintiffs before this court, had on July 15, 2012, had their positions invalidated by a court of coordinate jurisdiction.
"An attempt by the same plaintiffs to appeal against that judgment was refused because the court at Abuja held that they are products of impunity.
"The three plaintiffs were the very people the FCT high court had invalidated their claim to the state executive of PDP in Anambra State,'' Ike said.
The court, however, declined to entertain an application brought by the Nwoye's faction challenging the jurisdiction of the court to hear the matter.

Load more