The FIFA Disciplinary Committee on Thursday sanctioned the Cape Verdean Football Association (FCF) for fielding an ineligible player in a preliminary competition match for the 2014 FIFA World Cup.
A statement on the world football body's website said Cape Verde Islands was found to have fielded the ineligible player in its match against Tunisia on Sept. 7, 2013.
It said FIFA took the decision after its Disciplinary Committee met and deliberated by means of a telephone conference.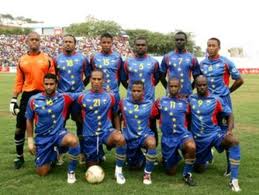 "The match has been declared to be forfeited and awarded 3-0 in favour of Tunisia. Consequently, the Cape Verde Islands will not progress to round three of the FIFA World Cup African Zone Qualifiers.
"This is because Cape Verde has now dropped to second place in Group B with nine points while Tunisia finished first with 14 points and will now advance,'' the world football body said.
The statement said FCF has also received a fine of 6,000 Swiss Francs.
"This was after the FIFA Disciplinary Committee considered it liable for having breached article 55 paragraph 1 of the FIFA Disciplinary Code and article 8 of the 2014 FIFA World Cup Brazil Regulations,'' it said.
The sanction relates to Cape Verde's Fernando Varela failing to serve the full four-match suspension imposed on him.
He had received a red card for unsporting conduct towards a match official during a FIFA World Cup qualifier on March 24, 2013.
Tunisia will now be included in the draw for round three of the FIFA World Cup African Zone Qualifiers, which will be conducted on Monday, 16 September 16.
The five best-placed sides in the FIFA/Coca-Cola World Ranking, released Thursday following the outcome of the Cape Verde disciplinary case, will be seeded in the draw.
The final round of the qualifiers will produce five winners for Africa's five slots to the 2014 World Cup scheduled for Brazil.

Load more