An indication that Nigeria's Federal Government may be having financial stress, despite denials, has been given by Governor Ibikunle Amosun of Ogun State.
He expressed concern Thursday over the continuous delay in the release of statutory allocations from the Federation Account to state governments.
The governor expressed the concern in Abeokuta, while speaking during the inauguration of the men's wing of the "Mission to Rebuild Ogun" (MITROS), an organisation set up to accelerate the state's development.
"The development has been on for a while now, but the situation became critical by August and it is capable of causing untold hardship to Nigerians.
"As I speak, we are yet to collect anything from Abuja and salaries are presently not being paid in several states across the country due to this development.
"You all know that many states rely on allocations from the Federation Account to pay their workers and so, the development has made it difficult for many states to pay workers' salaries,'' he said.
Amosun, however, noted that public servants in Ogun had already received their August salaries, attributing the feat to the people of the state who paid their taxes promptly.
"We are one of the few states that have paid the August salary of their workers.
"I want to thank every one of you that has been paying your taxes and levies.
"We are very appreciative of your efforts and I urge other individuals and companies to pay their taxes and levies promptly,'' he said.
Amosun assured the taxpayers that their monies would be judiciously used for the development of the state.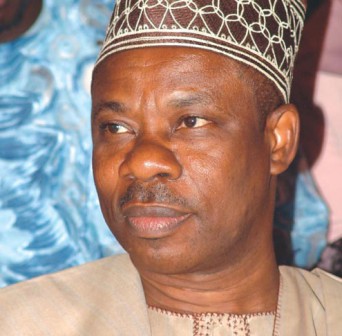 "We will use the tax funds judiciously so as to encourage you to continue to perform your civic duty.
"Please note that it is the tax funds that we are using to construct those roads and bridges you see all around.
"It is the money we are using to provide free education and good security," he added.
Amosun commended MITROS for its support for the government's efforts to develop the state.
He also pledged the determination of his administration to restore the lost glory of the state.

Load more