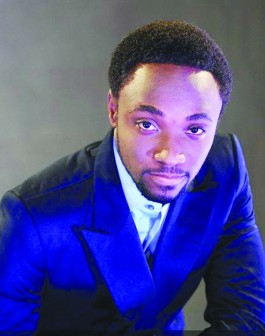 On Saturday, the MTN Project Fame West Africa (Season 6) contestants thrilled with amazing group performances. While the guys performed The Girl Is Mine by Michael Jackson and Paul McCartney, the ladies took up The Boy Is Mine by Monica and Brandy. The race to see who wins the cash prize and a recording deal gets tougher as the weeks roll by.
Afterwards, a representative of Alexander Forbes was invited to present the envelope containing the names of the set of contestants with the least number of votes since all of them were placed on probation. Blessing, Omolayo, Olawale, David and Roland were the contestants with the least votes.
They took to the stage one after the other repeating the cover songs they did the previous weekend, and they obviously tried their best to fight their way out of elimination.
The judges saved Roland, Faculty chose Omolayo for his consistency from the beginning of the show; and the majority of contestants not on probation saved Olawale, leaving Blessing and David out of the challenge.
On Sunday night, the remaining contestants were beautiful dressed in different African attire, bringing exquisite colour and glam to the atmosphere. , one of the show hosts, was also a lovely sight to behold in her Igbo attire.
Opening the show for the evening was Adetoun whose Waka music prowess was discovered during the African week last season. She treated everyone with her new single, Cindarella.
The contestants started their performances with Roland singing Mike Okri's Omoge, next was Nini doing Agolo by Angeliq Kidjo. Simon brought home Igbo music as he took up African Style by Bright Chimezie and Olawale took fuji music to another level as he did Solo Makinde and Consolidation by K1.
Taking up the next set of performances, Jimoh started off with Send Down The Rain by Majek Fashek, Immaculate did justice to Brenda Fassie's Vulindela, Margaret in her usual exquisite demeanor did justice to Khona by Mafikizolo and Omolayo rounded off beautifully with Ebenezer Obey's Gbo temi.
After this beautiful night to remember, the judges again left the fate of the contestants in the hands of viewers by placing all of them on probation. Some of them will be evicted this weekend.
–Bayo Adetu

Load more