Nigeria's Senate President David Mark on Saturday mourned the death of former governor of Ondo State, Dr Olusegun Kokumo Agagu, aged 65, whom he described as a dependable ally.
Mark said in a condolence message that the former minister was a trust worthy and mature politician who played politics without bitterness.
In a statement signed by his Special Adviser on Media, Mr Kola Ologbondiyan, Mark noted that the deceased neither pretended nor shied away from saying the truth no matter the circumstances.
"As a minister, Agagu distinguished himself as a goal-geter. As the then executive governor of Ondo, he recorded impressive outing as a performing governor.
"As a political leader he gave his people a sense of belonging," Mark said.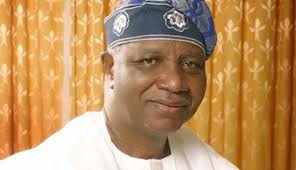 The senate president pointed out that Agagu would be remembered as a political leader who brought his people into the mainstream politics of Nigeria without compromising their interests.
He sympathised with the government and people of Ondo, especially the bereaved family, saying that Nigeria had lost one of her best politicians.
Similarly, the Lagos Branch of the Nigerian Bar Association (NBA) in its condolence message said the deceased had made positive contributions as a leader and teacher.
Chairman of the branch, Taiwo Taiwo, told NAN in Lagos that Agagu had made positive impact in the lives of many Nigerians when he lectured at the University of Ibadan (UI).
Taiwo said: "It is a very great loss and may his soul rest in peace. As governor of Ondo state, he made his mark and did his best towards impacting the state positively.
"He was very known in his profession as a geologist and he taught many students at the UI."
Also, a human rights activist, Fred Agbaje, said Agagu had brought his intellectual prowess into politics.
"One can only commiserate with his family. He brought his intellectual background on politics.
"He never saw politics as a game of do or die. May his soul rest in peace," he added.
In his tribute, Mr Wale Ogunade, President, Voters Awareness Initiative, an NGO, said Agagu's demise should serve as a lesson to all politicians.
"He too has come, he has played his part and he is gone. I just want to pray that God will grant him eternal rest.
"The only lesson here is that whenever you have an opportunity to serve humanity, do it right because you will go back to your maker one day," Ogunade said.
In Ibadan, Mr Tokunbo Ajasin, son of late Michael Ajasin, leader of the defunct Unity Party of Nigeria (UPN), told NAN on phone that the news of the exit of Agagu came to him as shock.
"I am still in shock over the death of Dr Agagu, whose news of his sudden death filtered in," he said, adding that the deceased was his personal friend.
Mr Gbenga Alegbeleye, Director-General, National Sports Commission (NSC) and former chairman House of Representatives Committee of Sports, also described the death of Agagu as a rude shock.
"The news of his exit is shocking to me. He was a good leader, a brilliant man and I know that everybody will miss him," he said.
Similarly, Mr Bashiru Olanrewaju, the Oyo state NLC Chairman, said Nigeria has lost a brilliant and intelligent man.
"We have lost a brilliant man and his record at Geology Department of University of Ibadan is there for any body to see," he said.
He added that Agagu's exit would create a vacuum in the nation's academic community.
Mr Akin Abinuomo, a former chairman, Akoko South/East Local Government Council of Ondo state during Agagu's tenure, said the deceased was a good leader whose death would be felt by the PDP in the state.
"Dr Agagu was a brilliant man, good leader of the people and motivator for the party in that part of the country." he said.
He noted that Agagu's death would affect the fortune of the party in the state, saying "he was a rock of Gibraltar to PDP in Ondo state".
NAN reports that Agagu, a former minister of Aviation and that of Power and Steel, slumped and died on Friday at his Ikoyi home barely 20 hours after he returned from a trip to the U.S. (NAN)

Load more