The Nigerian police in Enugu State has appealed to the media and religious bodies to assist it in sensitising the public on the newly introduced Biometric Central Motor Registration (BCMR).
The Police Public Relations Officer, Mr Ebere Amaraizu, made the call in Enugu on Tuesday, in an interview with NAN.
Amaraizu said the BCMR was aimed at preventing crime in the country, adding that it involved capturing of data including finger prints of motorists.
"We are talking about vehicle registration, your data, finger print will be captured. It is about crime prevention. We are fading away the old analogue way to digital. People should try and go and register,'' he said.
Amariuzu said the police would embark on massive awareness programme to sensitise motorists on the need for the registration.
He urged other stakeholders, including traditional rulers and town unions, to help in enlightening the people on the exercise.
On location of the registration, Amaraizu said that it was done in collaboration with the Enugu State Board of Internal Revenue situated at the Old Cooperative and Commerce Bank (CCB) Building on Okpara Avenue.
"We have just one location at the moment, but we know that in the near future it will be extended to other parts of the state,'' he said.
He urged motorists to go and register, adding that the exercise was done in their best interest.
Some of the motorists, who spoke with NAN, said that they were not aware of the directive.
A civil servant, Mr Emmanuel Nduka, claimed he heard about the registration for the first time this week.
Nduka decried the multiple registrations of vehicles by the Police, Federal Road Safety Commission and licencing office.
"It is unfair to motorists to register one vehicle many times. This registration, from what I heard, will cost money and this is the poor masses that will suffer,'' he said.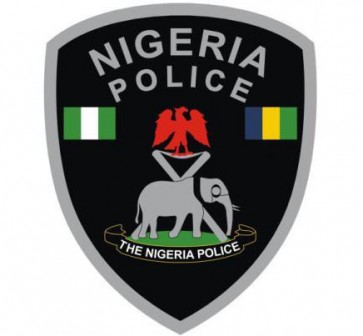 A human rights activist, Mrs Ifeatu Ibe, suggested that the registration should be done only by the FRSC to reduce cost.
"The government is making life difficult for the people. The police should face their duties as security agents, while the FRSC should do the registration,'' she said.
Ibe urged the police to extend the deadline to enable the people to register.
NAN reported a low turnout of motorists at the old CCB building in Enugu,venue of the registration.
The cost of registration is N3,500 for vehicles and N1,500 for tricycles and motorcycles.
CSP Frank Mba, the Police Force spokesman, had on 9 September announced the introduction of BCMR, which would replace the manual Central Motor Register (CMR) with effect from 16 September.
According to him, the system would help the police to combat terrorism, prevent crimes as well as apprehend and prosecute offenders.

Load more