Nigeria's Osun State has begun offering the country's first Islamic bond, taking a major step towards developing an Islamic finance industry in Africa's most populous nation, bankers said on Thursday.
According to Reuters, the issue makes Nigeria the first big economy in sub-Saharan Africa to market a sukuk, although Gambia has been selling small amounts of Islamic bonds for several years.
Other African countries including South Africa, Kenya and Senegal have been laying plans to issue sukuk seeking to tap into growing global demand for Islamic debt, particularly among cash-rich Islamic funds in the Gulf and southeast Asia.
Osun's issue of up to 10 billion naira ($62 million) of seven-year sukuk, denominated in local currency, will pay investors a fixed return of between 14.25 and 14.75 percent, according to a prospectus seen by Reuters.
The offer will close at the end of this month, the bankers said, declining to be named under briefing rules. The sukuk is based on an ijara structure, a common leasing arrangement in Islamic finance, which bans the payment of interest.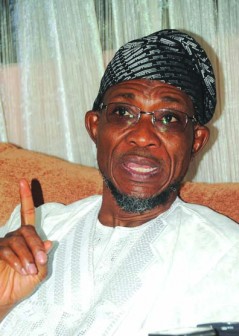 Local credit rating agency Agusto & Co gave an A rating to the sukuk, suggesting it will attract ample investor demand. Bankers said earlier that Osun hoped the issue, which is expected to be listed on the Nigerian Stock Exchange, would be bought by local pension funds and international investors.
In March this year, Nigeria's Securities and Exchange Commission approved new rules facilitating issues of sukuk. About half of Nigeria's 160 million people are Muslims, giving it sub-Saharan Africa's largest Muslim population.
The cocoa-producing, western Nigerian state of Osun has a population of about 3.5 million people. The proceeds of the sukuk will be used to build schools, the prospectus said.

Load more