Nigerian National Petroleum Corporation, NNPC on Sunday said a daily production of 400,000 barrels per day had been restored to the crude oil output available for export in the country.
The corporation's Acting General Manager (Public Affairs), Miss Tumini Green, stated this in a statement she issued in Abuja.
"The restoration of the 400,000 barrels to the daily production output was made possible by the re-opening of the three major trunk lines, which were shut down due to the activities of pipeline vandals.
"The affected trunk lines are the Trans Niger Pipeline, the Nembe Creek Pipeline and the Tebidaba-Brass Pipeline,'' the statement said.
It said efforts by the Federal Government resulted in the restoration of the three lines.
"One of such is the setting up of a Security Strategy Committee headed by Gov. Emmanuel Uduaghan of Delta,'' the statement said.
It said further that the restoration of the pipelines will enhance increased production and shore up the revenue accruing to the country.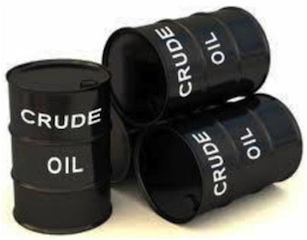 The statement commended what it described as the renewed proactive measures by the federal government to curb pipeline vandalism and crude oil theft in the country.
It said efforts by the Minister of Petroleum Resources, Mrs Diezani Alison-Madueke, have also started yielding positive results in the fight against vandals.
The statement recalled that pipeline vandalism and crude oil theft had resulted in the shutdown of three major trunk lines, accounting for the shut-in of 400,000 barrels per day.
It said the rise in crude oil production in the country to 2.4 million barrels per day was as a result of the recent intervention by the federal government.
"The NNPC implore Nigerians to appreciate the negative impact of crude oil theft on efforts to meet production target.
"Therefore, well-meaning people in the country need to support the government towards ending the scourge of pipeline vandalism,'' the statement said.
It assured that the recent approval of N15 billion by the National Economic Council (NEC) would go a long way in curbing the menace.
The fund was approved to enhance adequate policing of oil and gas installations in the Niger Delta.
The statement said the major achievements of the Petroleum Resources Minister in recent times include the sustained petroleum products' supply and distribution across the country.

Load more