Abiodun Onafuye/ Abeokuta
Businessman and former defence minister for Nigeria, General T.Y. Danjuma, has announced a donation of N500m for the completion of the Abeokuta Youth Centre for Industrial Training, an outreach of the Peter Akinola Foundation.
The donation is twice the total amount requested by the Founder, Rev.
Jasper Peter Akinola, who had earlier indicated in his address that
about N250m was required to complete the centre.
Danjuma who lamented the spate of youth unemployment in the country,
at the second graduation ceremony of the centre, said the first installment of N200m would be made available on 1 October,2013 to commemorate the Nation's 53rd independence anniversary.
He said N100m each would be paid annually.
"Next to insecurity today in Nigeria, is youth unemployment. We have
to do everything possible to reduce the situation. Last year, when I
came here, Rev. Akinola brought me from the old centre to this new
site, and he told me that the next graduation will hold here. So,
when he reminded me of this programme yesterday, I was wondering how
this place will look.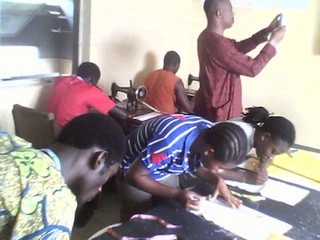 "But, I am very happy about what I have seen here. I should not be
surprised anyway, because when Rev. Akinola was the Anglican Primate,
the movement of the Anglican Church headquarters was done with passion
and commitment. And that is what I have found here.
" We have to give him the support. And I am going to make this
donation. Listen carefully, I am donating for this Centre N500m. The first installment will be made on October 1st, to celebrate our independence and it is going to be N200m".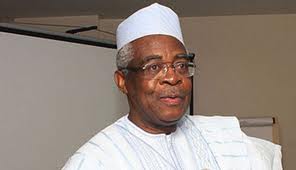 The venue went agog with a thunderous ovation.
In his remark, Governor Ibikunle Amosun of Ogun State who was
represented at the event by the Secretary to the State Government,
Taiwo Adeoluwa disclosed that government would do
everything possible to support the centre, describing the gesture of
the former Chief of Defence Staff as a "big challenge".
He said Akinola's project keys into the mission of the present administration to rebuild the state".
The Alake and Paramount ruler also commended the spirit behind the
donation by Danjuma, noting that over the years, he has been known for
such philanthropic donations.
Earlier in his address, Pastor Akinola said the centre will require about N250m for the overall completion.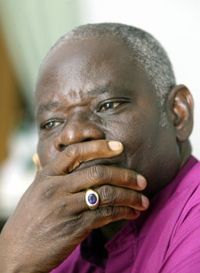 In his keynote address, the Bishop of Anglican church, Asaba, Rev.
Justus Emeka Mogekwu said the unemployment situation among the young
men and women is poisoning their minds against the society.
Mogekwu said the centre had five aims, which include, "to enable the
huge population of out-of-school adolescents and teenagers to acquire
effective skill and to spread evangelism among others.

Load more