THE Kwara state chapter of the Christian Association of Nigeria, CAN, has rejected the state government's request to be part of the ceremonial service for this year Independence celebration.
Besides, the CAN has directed all its members intending to embark on this year pilgrimage to Jerusalem to shun any sponsorship offer from the state government.
The CAN at the end of its emergency meeting on Friday 27 September in Ilorin said its members should instead gather at the sprawling United Missionary Theological Church along Offa Garage Area, Ilorin, by 5pm on Sunday, 29 September for "a special prayer for the nation."
The CAN had recently alleged a deliberate ploy by the state government to shut out qualified Christian faithful from occupying key political and career positions under the administration of Governor Abdulfatah Ahmed.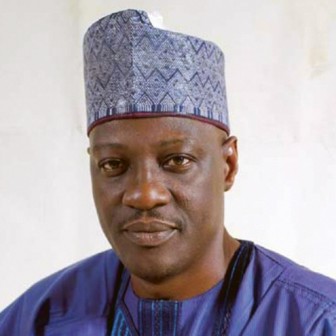 The CAN had come up with statistics of incumbent political office holders in the state alleging that the positions given to christians were a far cry from the population of christians in the state.
But the Governor at his monthly programme on air, 'Governor Explains,' said appointment into political offices in the state was purely on the basis of Local Government Areas and not religion, "and will never be on religion".
The state CAN Chairman, Dr. James Folaranmi said: "We received a few days ago a letter from the government seeking our organisation to participate in this year service for the nation's independence anniversary.
"But we have told the concerned authority that two persons cannot walk or work together except they had first agreed? In view of our position and the Governor's own, we are not in tandem and we can't be hypocritical organising any service ordered by the government that is denying our existence in the state.
"Because we love our father land, all christian faithful will gather at the UMTC on Sunday evening to pray for the peace and progress of our country. Besides, no Christian in the state should accept any Jerusalem sponsorship from the government. These are the decisions reached today at the end of our emergency meeting", Folaranmi said.

Load more