An Associated Airline plane bound for Akure, capital of Ondo State in western Nigeria, has crashed in Lagos.
The plane with 20 people on board was said to have suffered an engine failure Thursday shortly after takeoff , crash-landing on the runway before catching fire, an aviation official said.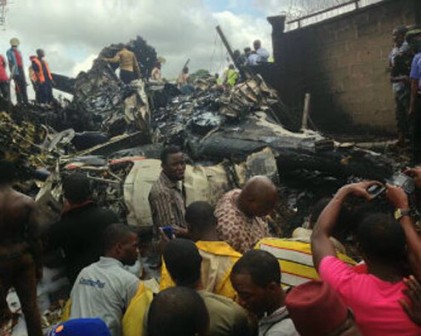 "It was an Associated Airline plane. It was going to Akure (southwest). The engine failed on takeoff and it crash-landed and burst into flames. Twenty people were on board," said Supo Atobatele, spokesman for the Nigerian Airspace Management Agency.
More to come

Load more