Ghana on Wednesday voiced confidence ahead of their 2014 World Cup play-off against Egypt next week, and were waiting to hear whether star midfielder Kevin-Prince Boateng would be fit.
"We are waiting for a doctor's report," Ghana Football Association spokesman Ibrahim Sani Dara told journalists at an open training session, which included a visit from the country's President John Dramani Mahama.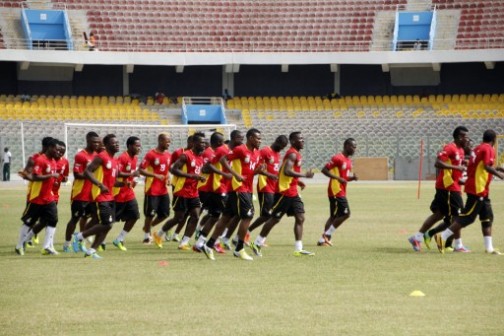 Boateng — one of the stars of their march to the 2010 World Cup quarter-finals — suffered a knee injury after scoring in Schalke's match against Augsburg last Saturday and it had been reported on Monday he would definitely miss the first leg.
His absence from the Black Stars line-up for the October 15 match would add to Ghana's lengthening injury list as regulars John Boye, Mohammed Rabiu and Jonathan Mensah have already been ruled out.
But Arsenal's Emmanuel Frimpong described the squad as "relaxed" and keenly aware of what was at stake.
"We know how important the game is," the midfielder said.
Ghana's president offered support during a brief visit to the training grounds in the capital Accra.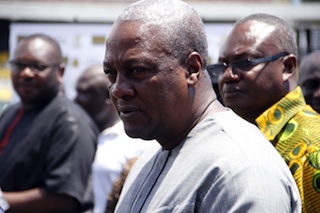 "Let's focus on this match," Mahama said. "Let's defeat them."
Dara reiterated Ghana's concerns about playing the second leg of the playoff, which is set for November 19, in Cairo following the latest clashes between supporters of ousted president Mohamed Morsi and the security forces.
"We don't want to lose any Ghanaian lives (and) we don't want to lose any Egyptian lives just because of a football match," Dara said.
Ghana has sent a strongly-worded letter to FIFA requesting the match be moved to "a safe and secure venue".

Load more